'Sharknado 2' Films In Times Square - Check Out The Photos!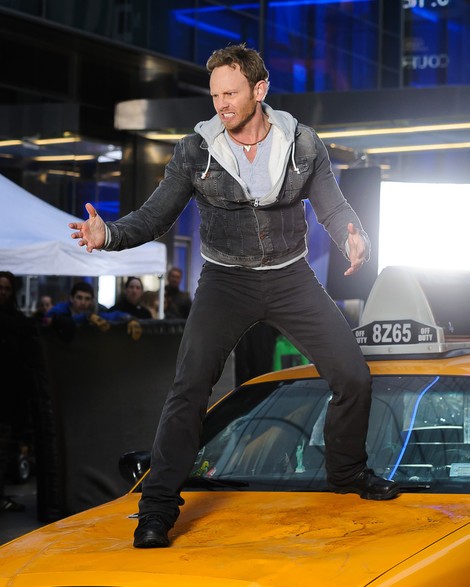 "Sharknado 2: The Second One" is currently filming in New York City, and we have some exiting photos to share from the production.
In several shots Ian Zeiring, who plays Fin, stands on top of yellow cab with co-stars Mark McGrath and Judd Hirsch. Vivica A. Fox is also featured freaking out at some unknown source (presumably a CGI shark that we can't see).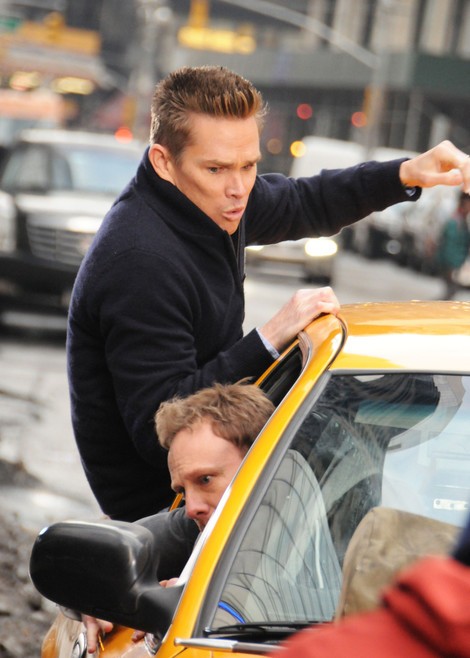 Ziering and Tara Reid will reprise their roles as Fin and April in the eagerly awaited "Sharknado" sequel.  A freak weather system turns its deadly fury on New York City, unleashing a Sharknado on Big Apple residents and its most cherished, iconic sites.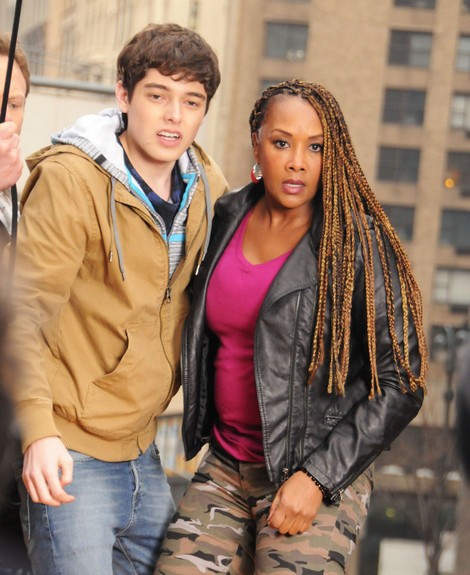 Andy Dick, Judah Friedlander and Kelly Osbourne will also appear in "Sharknado 2."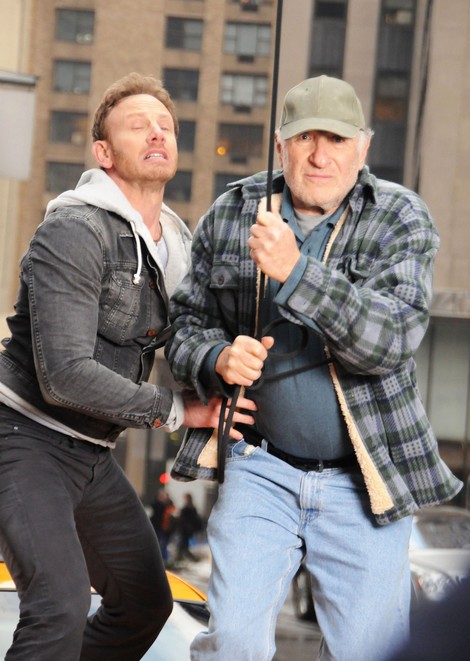 The made-for-TV movie is scheduled to premiere on Syfy in July.