Shaquille O'Neal Requests Kidnapping Lawsuit To Be Dismissed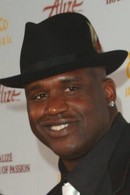 Retired basketball star and rapper Shaquille O'Neal is insisting a lawsuit accusing him of masterminding a kidnapping plot should be dismissed - because his accuser filed the legal papers too late.

Earlier this month, a Los Angeles judge dismissed charges against alleged gang members accused of kidnapping record producer Robert Ross, who boasted of owning a sex tape featuring O'Neal - citing problems with his credibility.

Ross, a former gang member who claimed he was assaulted and robbed during the incident in 2008, also filed a civil lawsuit against O'Neal and a business partner, claiming the two men were behind the plot.

However, on Monday, O'Neal filed a motion in Federal Court, denying the allegations and stating the lawsuit was filed too late because the legal time frame allowed - three years - had expired.
 
Papers, obtained by TMZ.com, read, "If this case ever proceeded... Plaintiff would be further exposed for the perjurer that he is."

Nevertheless, Ross' attorney, Mark Overland, tells the website, "We are not affected by what happened in the criminal case and we are moving forward."