Shannen Doherty Needs A Fashion & Career Intervention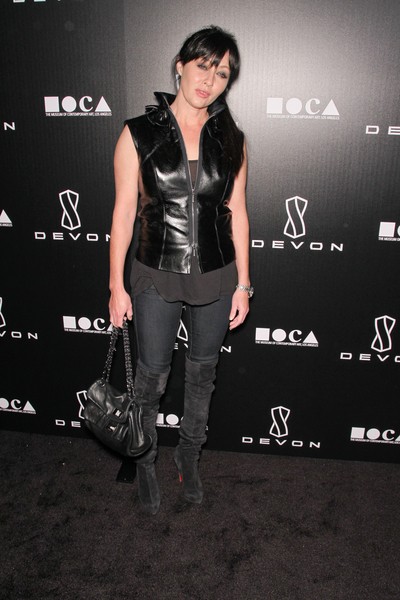 Shannen Doherty attended the launch of Devon flagship store in Beverly Hills yesterday wearing a leather black vest, black pants and suede knee-high boots.
The former "Beverly Hills 90210" star recently appeared in the made-for-television movie "The Big One" on the Hallmark Channel. She also performed on "Dancing With The Stars." She appears in the upcoming sci-fi TV film "Witchslayer."
Someone please give Shannen a juicy role that matches her vixen personality!
Fun fact:
Shannen started her acting career playing Jenny Wilder in the 1982 season of "Little House on the Prairie."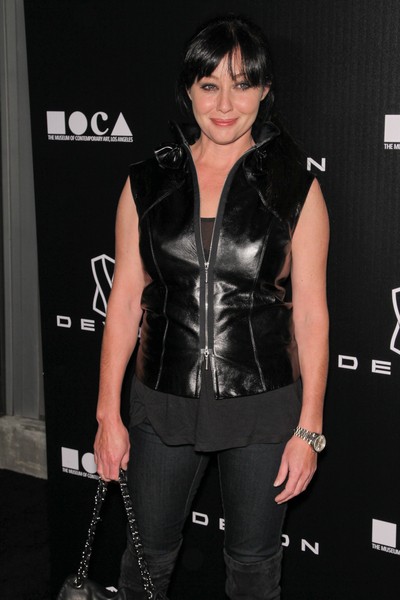 Click for more great Shannen Doherty pictures: