Shannen Doherty Calls Police To Help Suicidal Fan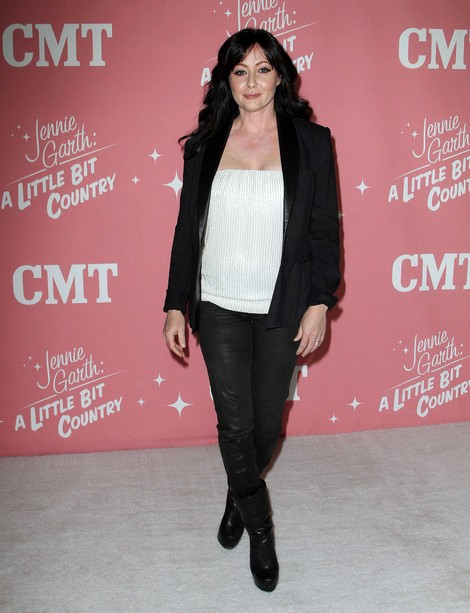 On Sunday night Shannen Doherty worked with law enforcement to help a fan whom the actress believes was in possession of a gun and wanted to kill herself.
The former "Beverly Hills 90210" star, who lives in Los Angeles, had been receiving disturbing messages on Twitter from a woman in New Jersey who threatened to kill herself unless the actress called her on the phone, according to TMZ.com.
The Westhampton Township Police Department (WTPD) in New Jersey has confirmed that Doherty contacted police officers, and she was also able to get the fan to reveal her address.
Police were dispatched to the woman's home and met with family members and determined the 27-year-old fan was in her room. The woman insisted she did not want to hurt herself, and they didn't find anything to indicate she was a danger to herself.
The fan declined medical attention, and the police left the scene believing she was safe with her family.
Doherty thanked the WTPD on Twitter, posting, "Thank you to the Westampton police department for being diligent and so reassuring."