Shannen Doherty Blames Pregnancy Rumors On A Hamburger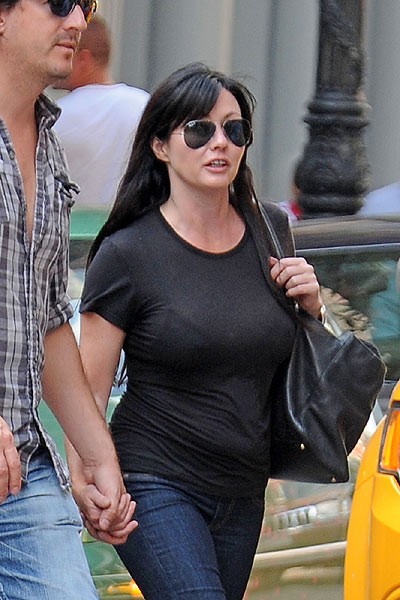 Former Beverly Hills, 90210 star Shannen Doherty has fired back at new rumors that she's expecting her first child, blaming a hamburger for giving her a baby bump look in recent paparazzi photos.

The star told People magazine back in April that she and husband Kurt Iswarienko, who she married last October, were in the process of building a house with a nursery; and that she's ready for kids.

"If I'm able to have a child because I'm a little fatter, then great! I feel a peace I've never felt before," she told People magazine. "Now I'm ready for the next chapter in my life."

But that chapter isn't happening yet, and her "baby bump" is actually the result of bingeing on a hamburger before the photo was snapped.

The 41-year-old actress tweeted, "sad paparazzi & bad gossip sites, I'm a (U.S.) size 2, not sporting a baby bump. That's simply the hamburger I wolfed down 2 minutes prior. Pathetic".