Shanna Moakler, Former Miss USA Winners Bare All In New PETA Ad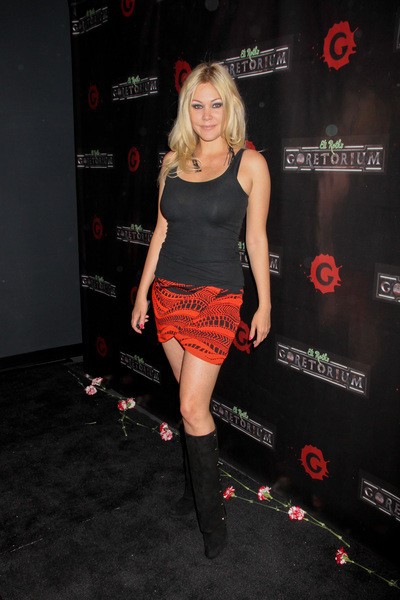 Former Miss USA and Playboy model Shanna Moakler joined fellow former Miss USA winners Alyssa Campanella, Shandi Finnessey and Susie Castillo in a new anti-fur campaign for animal rights organization PETA (People for the Ethical Treatment of Animals).

The former reality TV star and ex-wife of drummer Travis Barker fronts the latest "I'd Rather Go Naked Than Wear Fur" campaign, which includes a racy new photo for a billboard and a new video urging current Miss USA contestants to refuse any gifts made with animal fur.

"As long as I'm the director of Miss Nevada, we will never award fur coats as prizes, and I urge my fellow pageant directors to make the same pledge," Moakler says in a statement. "Kind people today are taking a stand against cruelty to animals, so a fur coat is no prize for a compassionate, socially-aware woman."

In the video (below, graphic) Castillo shares, "I've been an animal lover all my life, and the more I learned of the torture that animals go through in the name of fashion, I just think it's so unnecessary... It's unbelievable to me.

"I feel blessed to take a stand united and to tell the pageant industry not to support the fur industry."

"I was so disgusted that I would wear this skin of this living being on my body and consider myself beautiful," Finnessey said. "What would happen if that happened to a human being? We would be outraged. So what's the difference?"

The new ad's timing coincides with this year's Miss USA pageant, which takes place this weekend in Las Vegas.