Shane Filan From Westlife Declared Bankrupt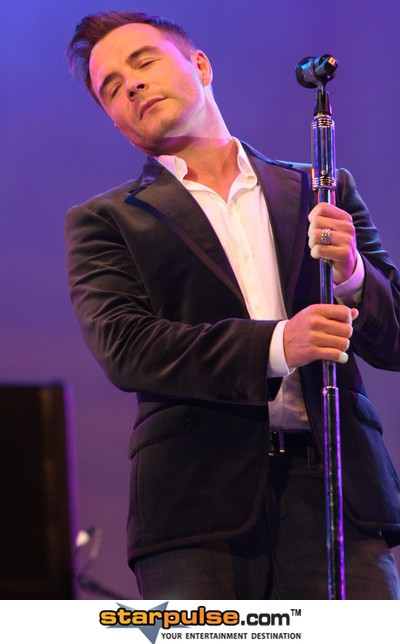 Shane Filan from Irish boyband Westlife has been declared bankrupt. The 32 year-old singer's property-development company, Shafin Developments, crashed, leaving him with enormous losses and a debt of over $35.7million. The company was put into receivership last month, when the property market in Ireland crashed.
Filan said in his statement, "Earlier this week I was declared bankrupt in Kingston County Court. It was a very difficult decision to take, but the most responsible course of action, given the debts I owe to banks on property. I have worked long and hard to try to reduce my debts, and I am devastated that it came to this conclusion."
Despite earning over millions of dollars with his band, one of the main factors of his debt was due to his splurges and extravagant expenditures.
His band, Westlife, are currently touring the UK for their twelfth and final tour, the Greatest Hits Tour. Filan said that he intends to focus on the remaining dates of the aforementioned tour and his commitments to Westlife. After fulfilling his commitments to the band, he will look for ways to rebuild a future for his family and himself.
The singer has filed for bankruptcy in the UK instead of his native homeland of Ireland due to the more lenient laws. In the UK, the bankruptcy order tends to last for one year, but in Ireland, it lasts for at least three years, and in most cases, twelve years.
Westlife will play their last show in Dublin, Ireland on June 22 and June 23. The show will be broadcast live to cinemas all over the world. The set-list includes all 14 of their #1 hits, like "Mandy", "You Raise Me Up", "Flying Without Wings" and "My Love", as well as covers of popular songs such as Daughtry's "What About Now", and a medley of popular fan favorites