'Shameless' Star Emmy Rossum Goes Topless For The January Esquire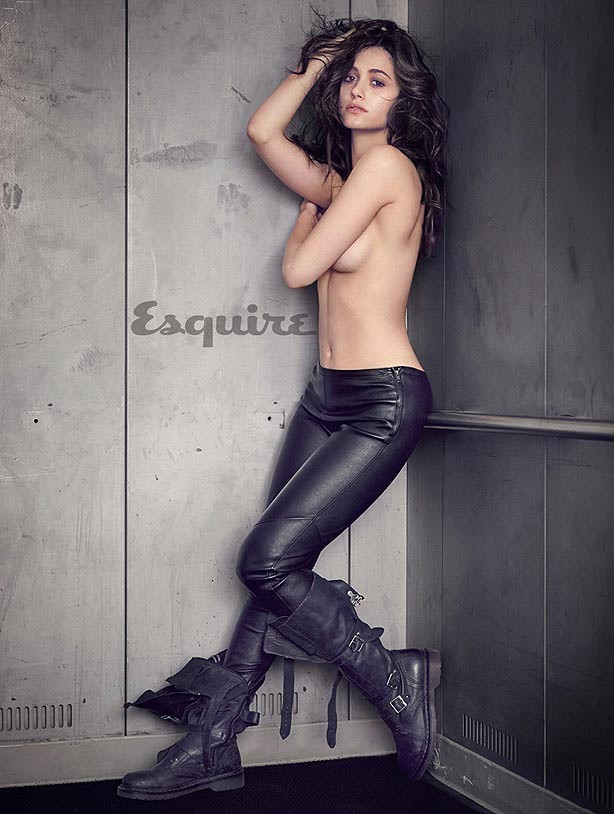 Shameless star Emmy Rossum has landed a feature in the January 2014 issue of Esquire magazine.

The sexy actress, whose hit show returns to Showtime for its fourth season on January 12, stuns in a provocative, flesh-baring spread, leaving little to the imagination.

Emmy talked about a variety of things in her accompanying interview, from her love of her dog to her stardom to discovering a dead body.

"Last weekend, I was pulling out of my house, and I saw a body in the road and blood everywhere," she says. "This guy had been hit by a car. I called 911 and stayed with him. You see how lucky you are to just be alive."

On a lighter note, she has one cat, Fiona, and a puppy, Cinnamon.

"He was a present," she says of her dog. "I wanted a Rhodesian ridge back. But I had a really sh*tty boyfriend who gave him to me. And, of course, when a really cute dog shows up on your doorstep, you can't be like, 'Yeah, no.' You're like, 'Oh, yay, puppy!'

"Also: Never get your girlfriend a pet that she didn't know she was getting," she adds.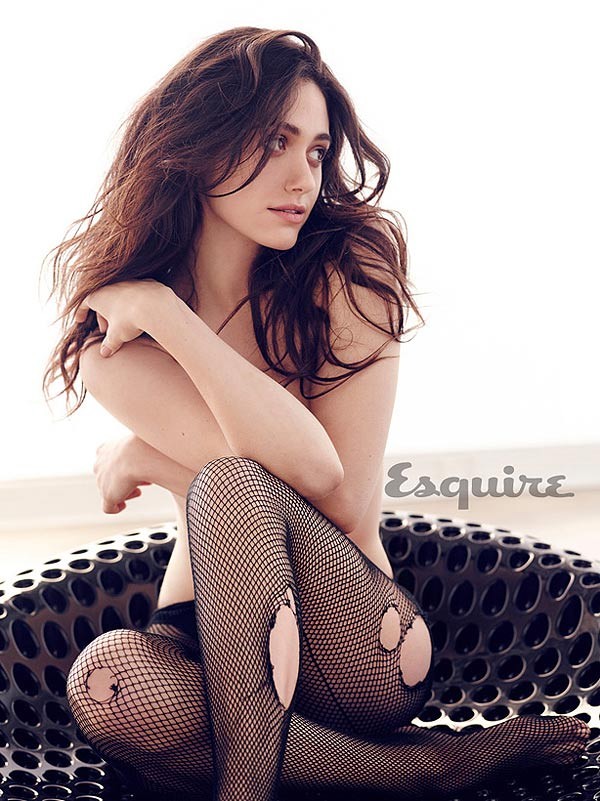 As far as her cat goes, Rossum doesn't share the same sentiments as with her canine companion.

"I found her in Chicago. She was a stray, and she set up shop in my trailer. She was mean. I mean really mean. So this is Fiona G. Kitty. The ghetto kitty. I took her to a vet and they said she was probably dying of breast cancer. Cancer Kitty. I hate cats. But this cancer cat made me feel bad, so I was like, Okay, I'll take her back to L. A. and give her her last six months of pain-free life," she says.

But Fiona kept on living.