'Shameless,' 'House of Lies' And 'Californication' Renewed By Showtime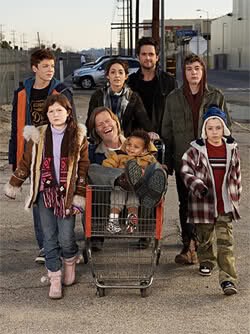 Shameless, House of Lies and Californication will be back for new seasons next year, thanks to an early season renewal from Showtime.
The cable network renewed Shameless for a third season and Californication for a sixth. House of Lies, which debuted with 3.98 million viewers in its premiere week, will return for season two. 
Dexter remains Showtime's biggest ratings pull, but Shameless holds steady in second place, averaging 4.7 million viewers per week, once DVR and rerun airings are factored in. The show is up 30 percent in overall viewership since last year, when the premiere pulled in 982,000 viewers, the biggest since 2003's Dead Like Me.
The Don Cheadle-starring House of Lies averages about 4 million views per week. Californication is up 10 percent from last year and averages 2.9 million viewers. 
All three shows are currently airing Sunday nights on Showtime.