'Shameless' Actress Amy Smart Teams Up With ASPCA
Animal lover Amy Smart is helping the ASPCA and PetArmor launch a new campaign to provide affordable healthcare to pets.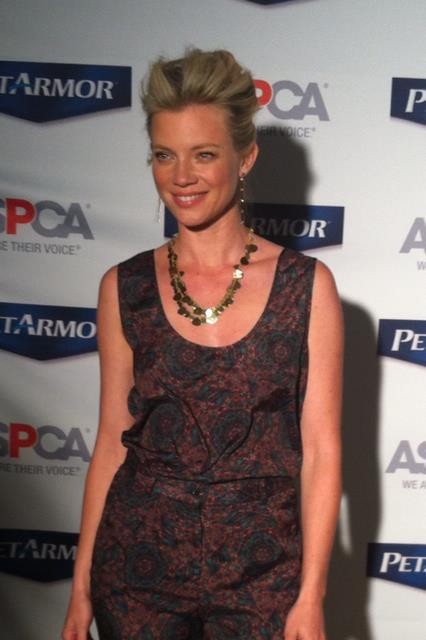 The PetArmor Protection Promise will see PetArmor donate 20,000 flea and tick protection treatments to shelter pets nationwide, with people able to visit the PetArmor Facebook page and choose what shelter they would like to donate a treatment to, just by "liking" the page.
PetArmor is the first EPA-approved generic flea and tick treatment with firpronil for both dogs and cats. It provides the same proven flea and tick protection as Frontline Top Spot, the leading brand name product, at nearly half the cost.
"I have been working with different animal rescue groups for a long time [so] I loved the opportunity to team up with the ASPCA and PetArmor," said Smart in a recent interview. "It's basically offering affordable healthcare to all pets."
Smart herself has rescued several animals and brought them into her family. "I have two dogs and two cats. My cats I rescued when they were kittens, and my dog was sort of an indirect rescue. My husband's dog is now part of the family. We've got a full house!" she said with a laugh.
She also spoke about her recurring role on Shameless as Jasmine Hollander, who befriended Fiona and was caught cheating on her husband with a wealthy older man.
"It's been really, really fun. It's been great. I love working on that show. All the actors are incredibly talented. It's been fun to see the path she takes and the trouble she gets into," she said. "There's such great writing on TV now."
Readers can join Smart in the PetArmor campaign by visiting the PetArmor Facebook page for more information.