Shakira Urged To Cancel Her Belarus Concert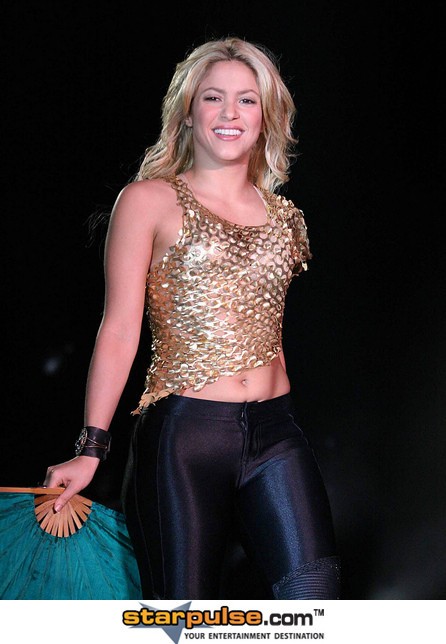 Pop superstar Shakira is among the stars who have been urged to cancel concerts in Belarus amid ongoing political turmoil in the country.

The Colombian singer is scheduled to play a gig in Minsk, Belarus in May, while dance star Moby and rockers Deep Purple also have upcoming concerts scheduled for the city. Human rights activists are now urging the stars to cancel concerts in the Eastern European country in protest at the alleged incarceration of hundreds of pro-democracy activists there.

Natasha Koliada, a spokeswoman for the Free Belarus Now group, which represents the families of many arrested by authorities, is urging all the acts to scrap the gigs and take a stand against the country's President Alexander Lukashenko.

Koliada tells Britain's The Independent newspaper, "We appeal to these artists to cancel their concerts in Belarus because any visit would give a sign to the dictator Alexander Lukashenko that kidnappings, murders and torture in KGB (State Security Agency of the Republic of Belarus) jails are acceptable."

While Irina Bogdanova, sister of imprisoned presidential candidate Andrei Sannikov, adds, "I was appalled when I heard that these artists are coming to perform in Belarus. Throughout recent history prominent singers, sportsmen and musicians have always taken a strong position towards countries when human rights are violated and where there is no freedom or justice."



Click Here For More Shakira Pictures