Shakira Tweets Adorable Photos Of Son Milan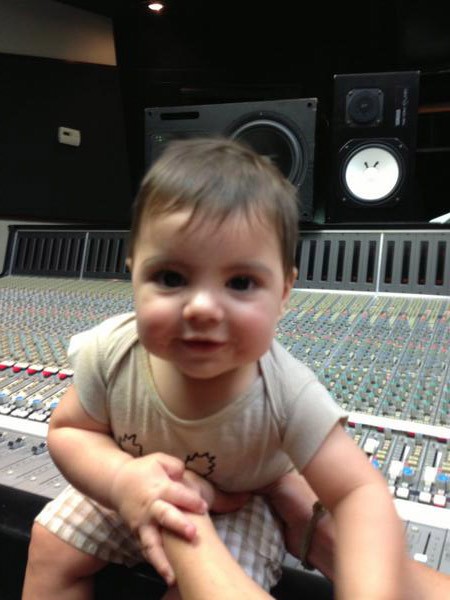 Shakira gave us another peek at her cute son Milan this week, photographing him at the studio - and enjoying some National Geographic!
Shakira tweeted, "We're back in the studio taking care of business and getting things done! Shak." Attached was a close-up photo of Milan sitting on the soundboard.
She then posted, "...and while my mom records I like to do a little light reading @natgeo," with a picture of the five-month-old holding up a National Geographic magazine and checking out the pictures inside!
Shakira and boyfriend Gerard Pique have had no problems sharing their family life on the social network. Just a few days ago she offered a recap of her recent trip to Hawaii with Gerard, where they shared a kiss mid-flight while parasailing.
She also put her Miami home up for sale, looking to profit from the city's exploding housing market. She bought the waterfront mansion for $3.3 million back in 2001 - and is listing it for $15 million.