Shakira Trades Hip Shaking For Pole Dancing In Video For New Single, 'Rabiosa' (Watch It!)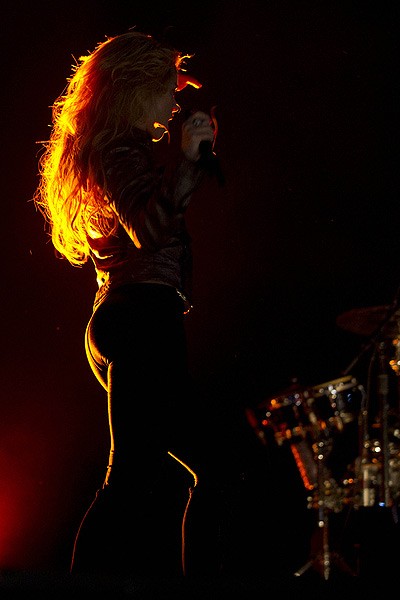 Colombian songstress Shakira has drawn comparisons to fellow pop star Rihanna with the release of her racy new video, which premiered Tuesday.

In the video for "Rabiosa," the latest single from her 2010 album "Sale El Sol" (which features rapper Pitbull), a very scantily-clad Shakira performs some risque moves on a stripper pole.

After the new clip dropped, some have called out Shakira and likened her erotic stripper dance to Rihanna's recent doings, including the video for her single "S&M" and her performance at the Billboard Music Awards with Britney Spears. Rihanna also reportedly brought a female fan on stage in Miami and gave her a lap dance.

"Rabiosa" (which means rabid in Spanish) was shot in Barcelona, Spain by frequent Shakira collaborator Jaume de la Iguana, who also directed the videos for her singles "Loca" and "Sale El Sol." The video had two million views on its first day of release.

Check out "Rabiosa" below and let us know what you think!
Shakira also recorded a Spanish version of the song which features Dominican rapper El Cata.