Shakira Shows Off Her Nearly Naked Baby Bump, Hosts Online Baby Shower For UNICEF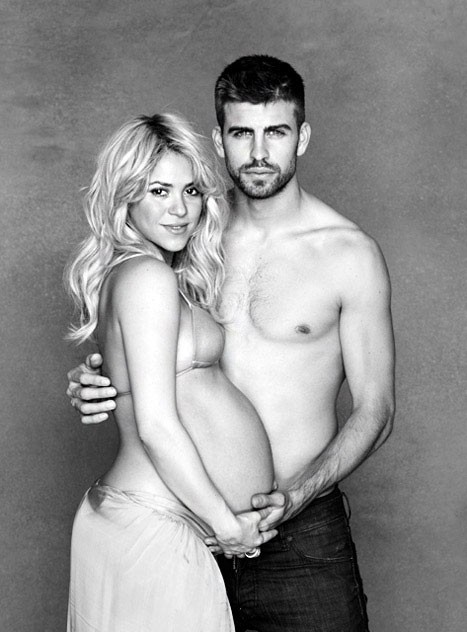 Despite rumors last month that Shakira gave birth to a baby boy, the Columbian singer is still pregnant and doing something really good while she's expecting.
She and her soccer star boyfriend Gerard Pique have teamed up with UNICEF to host a virtual baby shower and help those who are less fortunate.
The singer posed in an intimate portrait with her baby daddy to promote the initative. In the shower "invitation" she writes: "To celebrate the arrival of our first child, we hope that, in his name, other less privileged children in the world can have their basic needs covered through gifts and donations."
Fans are encouraged to visit Shakira's virtual living room and purchase presents that will be sent to children in need. Gifts include everything from a $5 mosquito net to $110 for therepeutic food for starving kids. (Go here to donate!)
Shakira's son is due this month. She will be joining the third season of "The Voice" as a judge next fall.
Shakira attends a book signing at Casa del Libro in Barcelona on January 14. Check out those heels!