Shakira Shares First Photo Of Baby Milan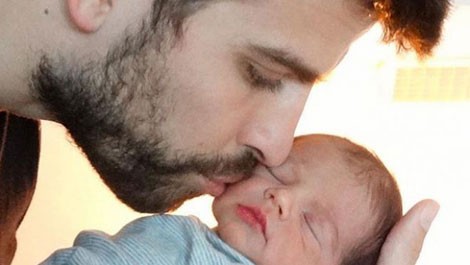 Shakira has uploaded the first photo of new baby Milan, posting it on her and boyfirend Gerard Pique's UNICEF webpage.
In the photograph, Pique is cradling and kissing the sleeping two week old Milan.
Shakira Tweeted:
Visit our @unicef #Babyshower to see the 1st pic of my 2 angels & help underprivileged babies uni.cf/baby Shak

— Shakira (@shakira) February 4, 2013
On the website, the couple write, "We hope that, in his name, other less privileged children in the world can have their basic needs covered through gifts and donations. Thank you for sharing this unforgettable moment with us."
Donations can be made at the website for anywhere from $5 to $110. Shakira has been raising money for UNICEF since 2003.