Shakira Shakes Up South Africa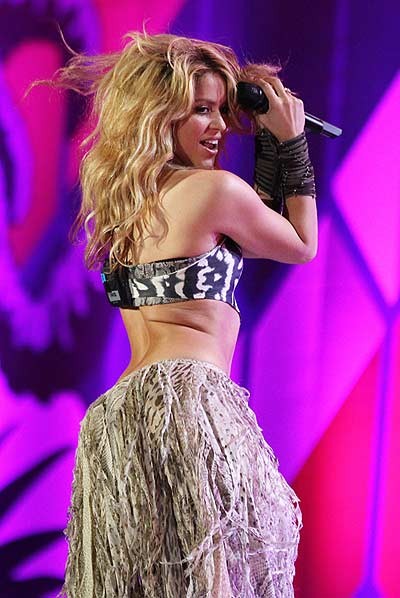 Shakira shook her booty at the FIFA World Cup Kick-Off Celebration Concert in South Africa on Thursday. She dazzled the crowd in a feathered skirt and tight black and white top.

The 33-year-old Latin pop star recently said she wants to settle down and start a family after she completes her world tour.

The Colombian beauty said, "My plan is to do a world tour and then to think about having a baby. My body clock isn't going crazy, but I feel ready. My body feels ready. Antonio and I have talked about it and it's the next step for us."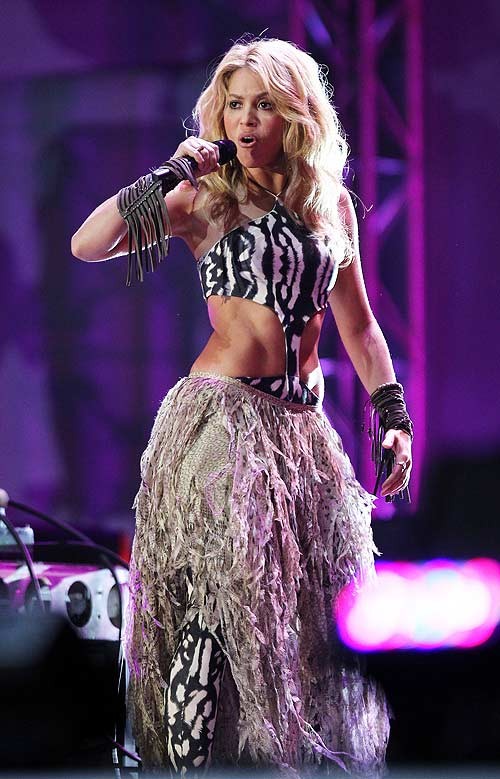 ^ click for next image ^
Click the pics for larger images:
- Click here for more Shakira pictures! -