Shakira Reportedly Pregnant With Second Child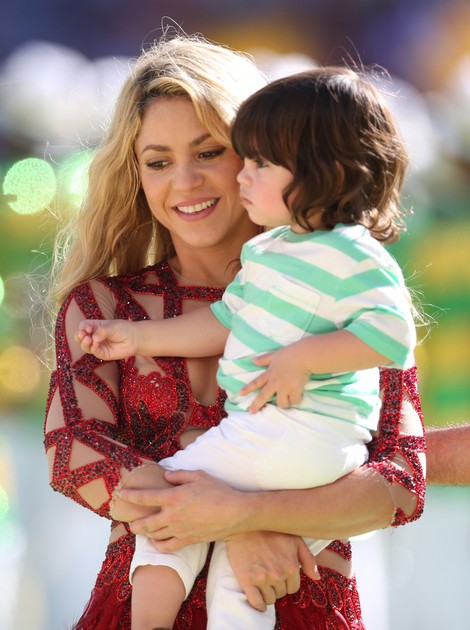 Singer Shakira is reportedly pregnant with her second child. The latin pop star, 37, and her soccer star boyfriend Gerard Pique, 27, are preparing for a new baby, according to multiple reports from the singer's native Columbia.
The couple, who have been dating since 2010, have an 18-month-old son named Milan.
Last weekend, Shakira performed at the World Cup final in Rio de Janiero, Brazil, and her conservative appearance got tongues wagging. She wore a red dress that was less revealing than usual, leading some to speculate that she was expecting.
Representatives for the couple haven't commented on the reports, which suggest the singer is three months along.
Earlier this year, Shakira told fans she wanted to expand her family, saying: "If it weren't because of my music projects, I would be pregnant already."
She dropped her self-titled album in March and in May she announced she wouldn't be returning to "The Voice," telling Synergistic Productions: "It's been fun. But right now, I have to go on with my life as an artist. I'm not really a TV celebrity. I have to do a tour, and other stuff like being a mother."