Shakira Is Leaving 'The Voice' To Focus On Touring, Being A Mom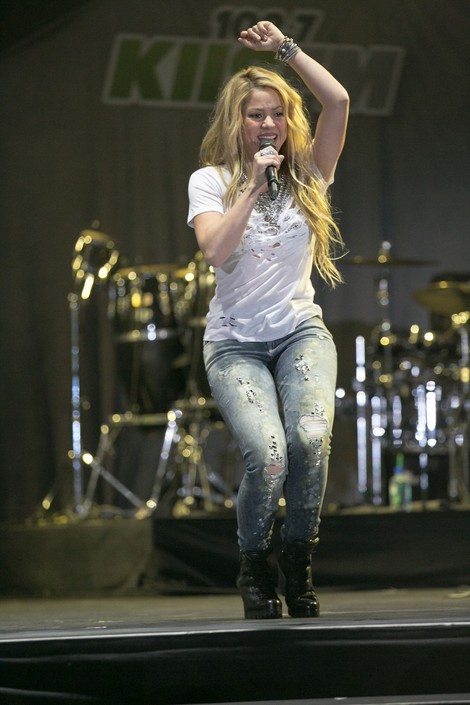 Shakira is has announced that she won't be back for "The Voice" next season. The Columbian singer has served as a judge and mentor on the series for two seasons and won't return for the seventh.
She told Synergistic Productions, Inc. that while she had a "blast" on the show, she wants to focus on her music and being a mom to her son Milan.
"I don't have any plans of coming back. This was always temporary, but you never know. I never thought I would be on a show like this one, but with the nature of the show, we're not just judges, but we're coaches. We're helping new talent flourish. That made me change my mind and say yes to being here," she explained.
"Honestly, I've had a blast. I love the show, I love the people here. I love the producers, the fellow coaches. It's been fun. But right now, I have to go on with my life as an artist. I'm not really a TV celebrity. I have to do a tour, and other stuff like being a mother."
Shakira originally replaced Christina Aguilera, who took a sabbatical along with Cee Lo Green. Aguilera will alternate with Gwen Stefani on the upcoming season, and Pharrell Williams is also joining the judging panel.