Shakira & Fergie Sex Up The FIFA World Cup Kick-Off Concert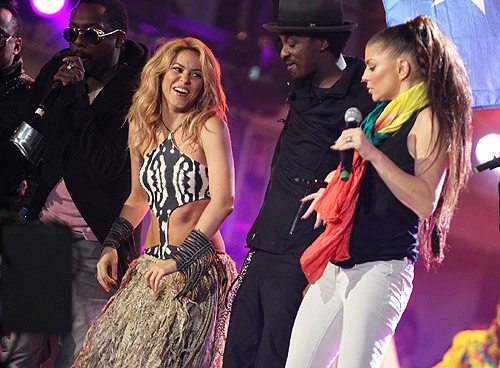 Last night will.i.am, Shakira, and Fergie from The Black Eyed Peas joined an allstar line up at the FIFA World Cup Kick-Off Celebration Concert to promote education for all children in Johannesburg, South Africa.

Shakira shook her hips and danced for fans in a belly baring ensemble with a feather skirt. Fergie was more conservative in skinny white jeans, a black blouse and a colorful scarf.

Ealier this week Fergie showed off her soccer skills by kicking one of the official match balls, called Jabulani, at Soweto's Soccer City, while wearing high heels.

Alicia Keys, K'Naan and Mali duo Amadou & Mariam are also in South Africa for concerts linked to the soccer tournament, which begins on Friday when host nation South Africa take on Mexico.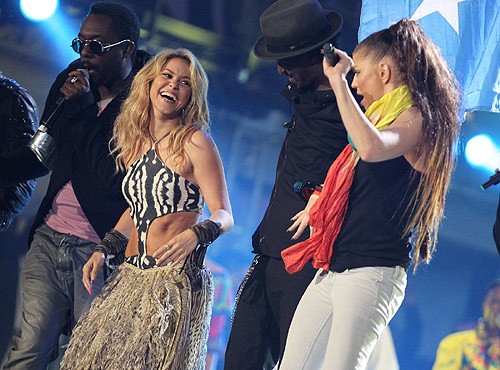 ^ click for next image ^
Click the pics for larger images:
- Click here for more Fergie pictures! -
- Click here for more Shakira pictures! -