Shakira and Usher to Replace Christina Aguilera, Cee Lo Green on 'The Voice'
Putting an end to recent media speculation, NBC has confirmed via press release that two of The Voice's coaches will be leaving following the currently-airing Season 3 - but that both are anticipated to return to the show in the future.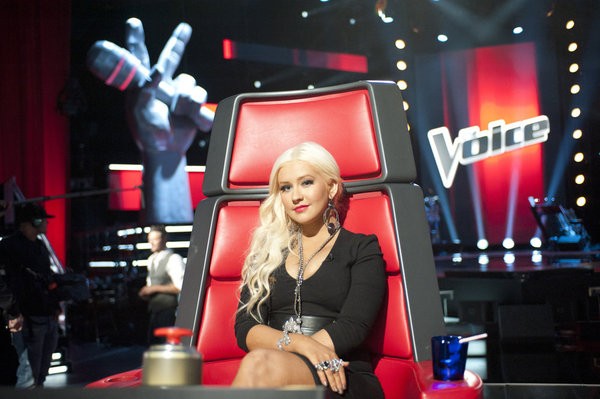 Christina Aguilera and Cee Lo Green will not participate in Season 4 of the show, which is expected to air in Spring 2013, in order to resume their music careers.
Aguilera was quoted in the release as saying, "Since this year NBC and The Voice have decided to tape back-to-back seasons, requiring a full-year commitment, it is important for me to take season four off, allowing me to support my music that my fans have been waiting for."
She premiered a clip of her new single "Your Body" on Monday night's Voice and has a next album, Lotus, arriving later this year; Green has a residency at Las Vegas' Planet Hollywood that he has already delayed once to allow him to film The Voice.
Replacing Aguilera and Green on the coaching panel will be Grammy Award winning artists Shakira and Usher. Adam Levine and Blake Shelton will continue on as coaches for Season 4.
However, it's important to note that both Aguilera and Green also indicated their intentions to return for the show's fifth season, which would air in Fall 2013. Said Green in the same press release, "I will be back for season five."
The Voice continues tonight at 8 PM ET/PT on NBC.
For more from Brittany Frederick on The Voice, visit Big Red Chairs and follow me on Twitter (@bigredchairs).
(c)2012 Brittany Frederick/Big Red Chairs. Appears at Starpulse with permission. All rights reserved. No reproduction permitted.