Shailene Woodley Goes Topless For Interview Magazine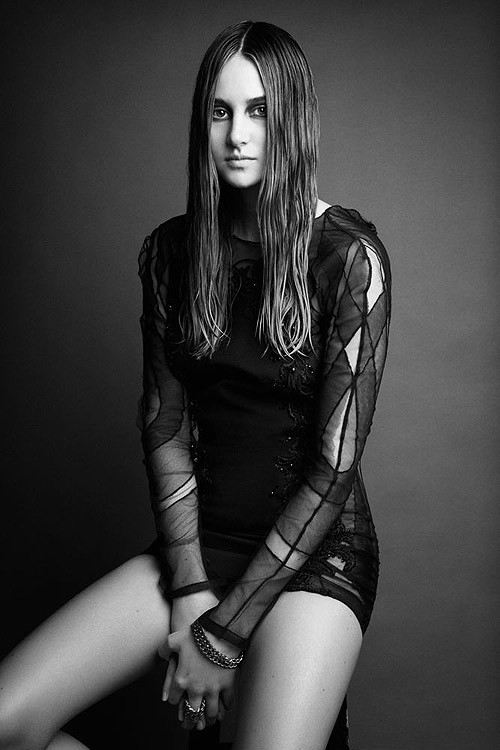 Actress Shailene Woodley bares her body and her soul in the August issue of Interview magazine.

The 21-year-old star was interviewed by pal Emma Stone and revealed that she's a very big fan of nature.

"I was an environmentalist in high school... and I started reading about the food system in America and how it's owned by all of these corporations. I was on a quest to find out what healthy really meant because people were saying that veganism was healthy or that the Paleo diet was healthy, but I really had no idea," she says.

Shailene says it was her research of the lifestyles of indigenous people that led her to becoming an herbalist and getting into organic farming, because it's not only a good way to take care of ourselves, but a good way to take care of the Earth.

"We want to continue to live on this planet, and I think we need to break down the associations that we have that we're different from nature—that we need to protect the Earth and save the Earth—when we are, in fact, part of the Earth," she says. "So it all starts with us. If we want to save the planet, then I think we need to start saving ourselves in order to do that. I believe that organic farming, among many other practices, can really start that shift."

Woodley stars in the forthcoming The Spectacular Now, which opens August 2, and recently finished filming "White Bird in a Blizzard" and is currently working on Divergent, which is due in March 2014. Stone wonders how her friend has handled her recent film shoots, most of which took place in big cities.

"Sometimes it's a struggle... It's all about balance. Right now I'm filming in Chicago, and I'm in an apartment building 35 stories up in the air, and I've never lived in a city where I have to be careful about walking around my house naked because the business office next door will be able to see me at 7am," she says. "But I still have my crock pot of chaga mushroom tea brewing all the time..."

Check out the full interview at Interview.com and in the August issue of the magazine.