Shailene Woodley Explains Clay Diet To David Letterman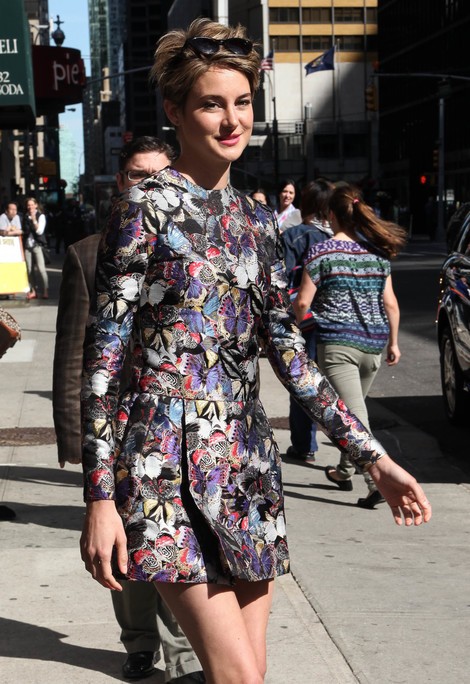 Back in March Shailene Woodley revealed in an interview that she eats clay to clean the heavy metals out of her system. She further explained her ritual to David Letterman on Tuesday night.
"If you look at indigenous cultures around the world, people are eating clay almost daily. It's just a part of their diet... because it's really good for their bodies," she said. "Clay binds to other materials in your body and helps your body excrete those materials that are not necessarily the best for you..."
The actress read about the benefits of clay and started making her own toothpaste with it.
In her March interview with InTheGloss.com she explained: "My friend starting eating it and the next day she called me and said, 'Dude, my s**t smells like metal.' She was really worried, but we did some research together and everything said that when you first start eating clay, your bowel movements, pee, and even you, yourself, will smell like metal."
She first heard about the clay diet from an African taxi driver.
Woodley stars in the upcoming "The Fault In Our Stars" about a romance between two teenage cancer patients. It hits theaters on June 6.