Shailene Woodley Disturbed By 'The Fault In Our Stars'' Tagline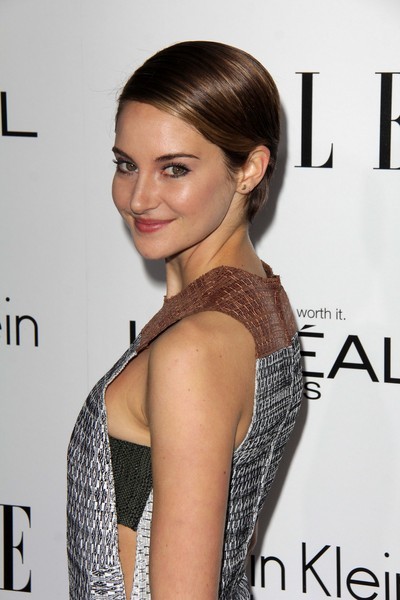 Shailene Woodley can understand fans' upheaval over the contentious "One Sick Love Story" tagline featured on promotional posters for her cancer film The Fault In Our Stars, because she had a "really strong response" to the ads too.

Promos for the motion picture adaptation of John Green's bestselling novel, featuring the 22 year-old actress as Hazel, a teenager who finds love with a fellow cancer patient, split devotees when it debuted online last week, with some branding the line inappropriate, while others, including the author himself, praised marketing bosses for using the same kind of dark humor exhibited by his main character.

Nonetheless, Woodley admits she was among those left shocked by the daring promos when she first laid eyes on the images.

The Descendants star tells Entertainment Weekly magazine, "I had a really strong response to it. It's definitely... it's not a tagline that I probably would have chosen by any means.

"But I think that there's so many people who are so passionate about this book that there's nothing that will ever satisfy everyone. So I think it was just up to the discretion of the marketing mavens...

"For me, it was... yeah, not something I would have chosen. But it seems like half the people love it and half the people don't like it."

Responding to Green's comments, she adds, "I could see where (Green) was coming from. But it's still not something that I would have chosen."