Shadows Fall Tour Bus Catches Fire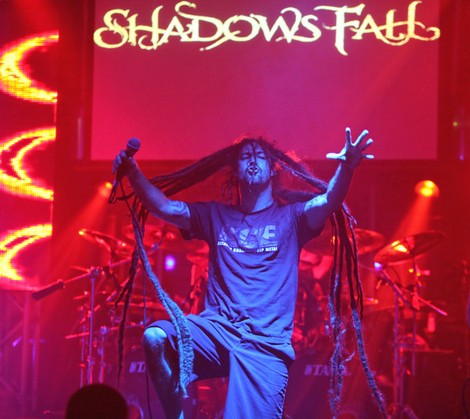 Heavy metal band Shadows Fall had a brush with danger when their tour bus caught fire as they were heading to a concert in Kentucky on Monday night.

The rockers were travelling to a show in Lexington-Fayette as part of their Party To The Apocalypse 2012 tour when flames broke out in the undercarriage of the coach, causing the passengers on board to abandon the vehicle and flee to safety.

Emergency crews attended the scene but no one was injured in the incident. It is believed the fire was caused by a faulty generator.

Shadows Fall Frontman Brian Fair reassured the band's followers, writing in a post on Twitter.com, "Small bus generator fire. No worries... we're sad firemen didn't have break away pants. All are safe."