Usually the shorter cuts come out to play mid-May, when the weather makes long-mane maintenance unbearable in most parts of the country. Celebrities follow the trends of the seasons and some begrudgingly chop a little length to look fresh for the paparazzi. Others rock their short 'dos year-round. A certain mother of multiples brought a lot of attention to what can go wrong when creative license is taken too far with shorter hair. As one who's recently lopped off inches upon inches of perfectly good hair, here's a quick rundown of the current reigning sexy short-haired celebrities that may inspire you to do the same.
Halle Berry
The close-crop works well because she's drop dead gorgeous. This is a trend most celebrities with short hair possess. The low, emaciated cheekbones and well-proportioned smile keep her from looking manly with a style that mimics the tousled, "bedhead" look. Halle could shave her head and would still look glamorous. The elusive "flawless" face shape lends itself well to all hair styles, but stands alone as the looks lose length.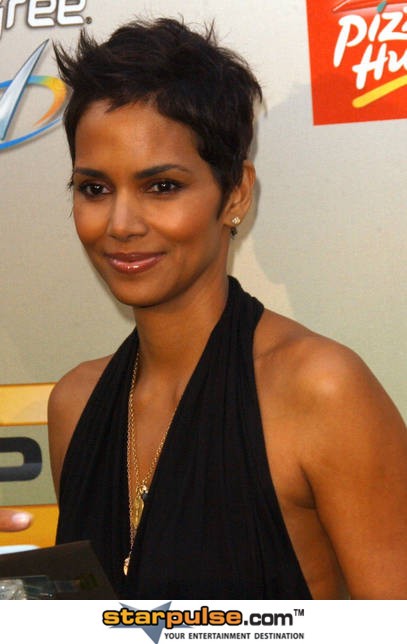 Image © Albert L. Ortega / PR Photos
Demi Moore
Lately, Demi Moore's been rocking the long hair (extensions) as well as a hot new body (thanks Dr. 90210!) that looks incredible, plastic or not. But back in the '90s she was the lovely girl-next-door that had a bit of a baby-face (check out
Ghost
). Somehow, she did the short hair thing back when it seemed normal to have a blown-out, pre-grandma shorter hair style. Only she fixed the Grandma-problem and had a shapely cut that flattered her less-than-angular face. (Some surgery tends to really flatter those features as well)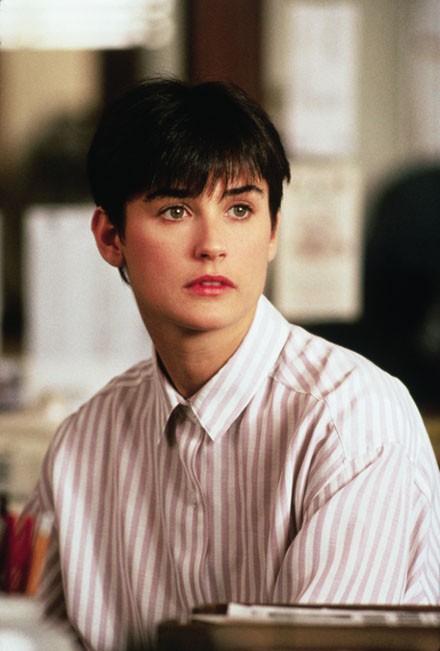 Image © Paramount Pictures
Charlize Theron
Charlize' face is as chubby as a celebrity's can get before Jessica Simpson jokes get thrown around. She was "blessed" with full cheeks and barely-there cheekbones, usually a death sentence if you want to rock the shorter style. She can't do the boy-cut like Halle, but she expertly pulls off a sleek or wavy bob, usually letting it fall in front of her ears, hiding that little extra bulge that those with square or round faces carry on their chins. By no means is she not a glamour-puss, but her fuller face showcases styles that work for the rest of us. Note the longer layers and asymmetrical bangs, both of which have seen time on the cover of many magazines in recent years.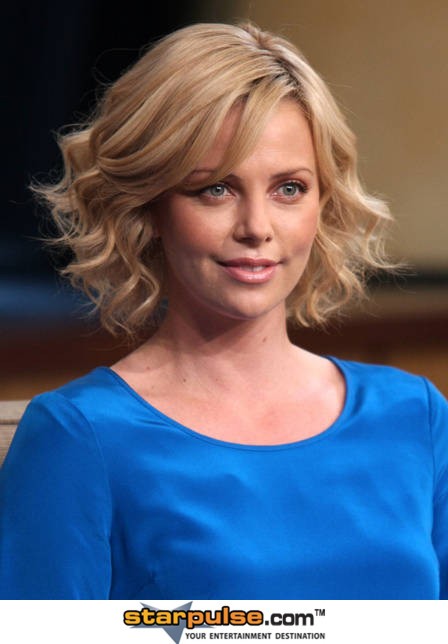 Image © Janet Mayer / PR Photos
Winona Ryder
Winona doesn't need hair. She can cut it super short, wear minimal make-up, and still look like a pixie that can stare into your soul. The ancient Greeks used to rely on the "perfect proportion" that determined a pleasing view to the human eye - it involved a length that was close to 1.7 times the width of the object in question. It can be argued that it was modeled off of Ms. Ryder's pretty mug. She's been keeping up with the times by updating her short looks with bangs, layers, colors and even letting it grow out a bit. But if you look like her a) you should go get a modeling contract b) short hair works for you.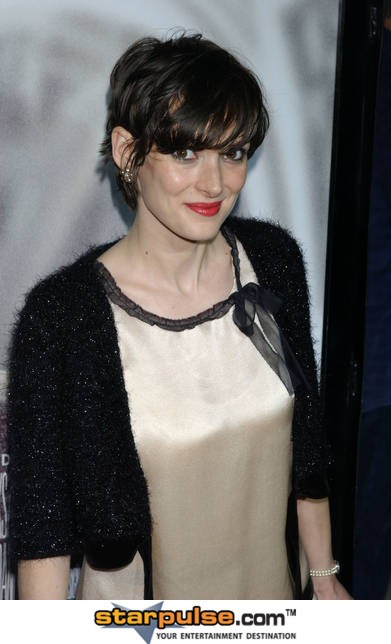 Image © PR Photos
Rihanna
Rihanna…two things: she does insane things with her hair and she pulls them off. If you know why, enlighten us. Her face isn't quite Halle and Winona-level flawless, but her proportions mix a youthful, Charlize-like plump set of cheeks with an edgy personality. She gives good face and sells whatever asymmetrical, buzz-up front-mullet style she's currently rocking, barbed wire and all.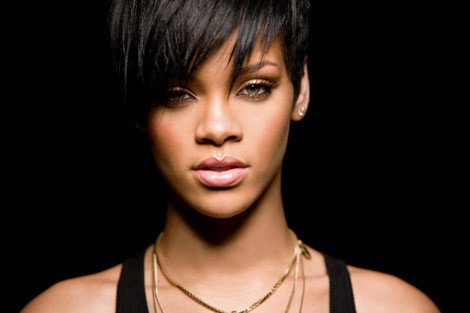 Image © Island Def Jam
Posh Spice
Victoria Beckham's got the angular face to make a severe haircut look stunning. She chooses unique lengths (exhibit A) but unlike Kate Gosselin, she's able to reign in the extreme volume and spiky back. Her sleek brunette bobs from the "GIRL POWER!" era got shorter and shorter throughout the years. With longer hair she falls into the pattern of most of Hollywood - beautiful face, long tresses, millions of dollars. She stays unique by constantly reinventing her look, working with so little but doing so much.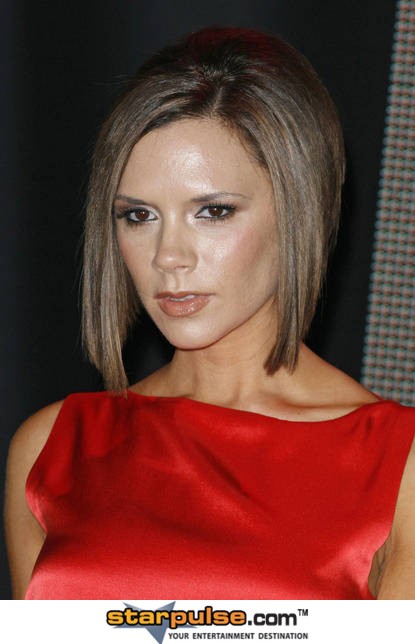 Image © PR Photos
Other notable short-haired celebrities:
EVE
: street style that's uncomplicated with excess locks, and nothing goes better with a short haircut than her level of confidence.
Audrey Tautou
: a French sweetheart that coyly stole the hearts of millions in "Amelie" with her pursed lips, curled into a secret smile, taking the focus instead of a deep chestnut mane.
Natalie Portman
: shaved her head and was still a knock-out. Damn those cheekbones.
Pink
: rocking the crop-cut in many forms ever since "There You Go" hit the radio.
Cameron Diaz
: the American Audrey Tautou, though she left her shorter cutie-pie looks back in '97.
Jenny McCarthy
: a grown-up party girl with a raunchy sense of humor sexifies the "mom bob."
Story by
Kate Kostal
Starpulse contributing writer