Sexy 'Roommate' Minka Kelly Steams Up The New GQ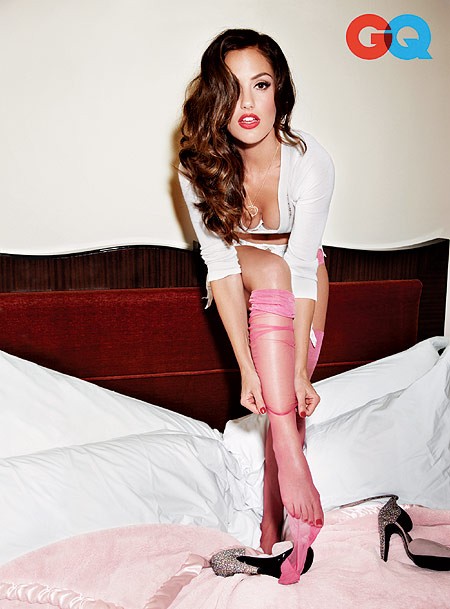 Minka Kelly, featured in the February issue of GQ, dates Derek Jeter, gets her first starring role this month in The Roommate, and has both brains and talent.

Last September it was reported that the Friday Night Lights star flipped out on a flight after attendants wouldn't allow her dog to stay with her in first class seating during take-off, and that she frantically called Jeter to ask for help.

Minka put that story to bed, telling GQ's Devin Gordon, "Do people think that somewhere in my brain, I think Derek can save me from someone telling me my dog can't fly? If that's the way I worked, he would have left me a long time ago."

She also clears thing up about speculation that the high profile couple is marrying in the coming month.

"I promise you, I'm not getting married in the next month," she says.

See another smoking hot pic of Minka and read the full interview at GQ.com!

The new issue hits newsstands nationwide January 25, 2011.
Click for more great Minka Kelly pictures: