Sexy Penelope Cruz Wears A Black Leather Coat Dress In Rome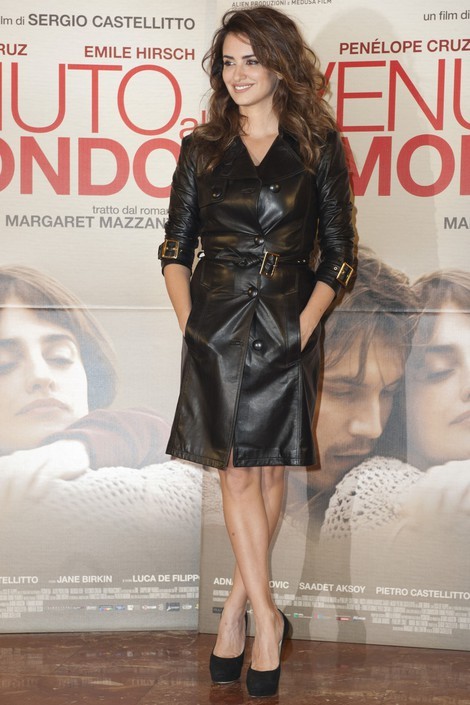 Penelope Cruz attended the "Venuto al Mondo" photocall in Rome, Italy, today looking incredible in a black leather coat dress.
The Spanish actress let her hair fall loosely over her shoulders and wore black pumps. The film is based on director Sergio Castellitto's novel about his wife, Margaret Mazzantini.
The actress appears in several upcoming films, including  "The Counselor" about a lawyer who gets involved in drug trafficking. Brad Pitt, Cameron Diaz, Michael Fassbender and Javier Bardem also star.
Cruz and her sister Monica are designing a lingerie line for Agent Provocateu that will be available next year.
See more photos of Penelope...