Sexy Jessica Alba Rocks A White Bikini On The Cover Of Entertainment Weekly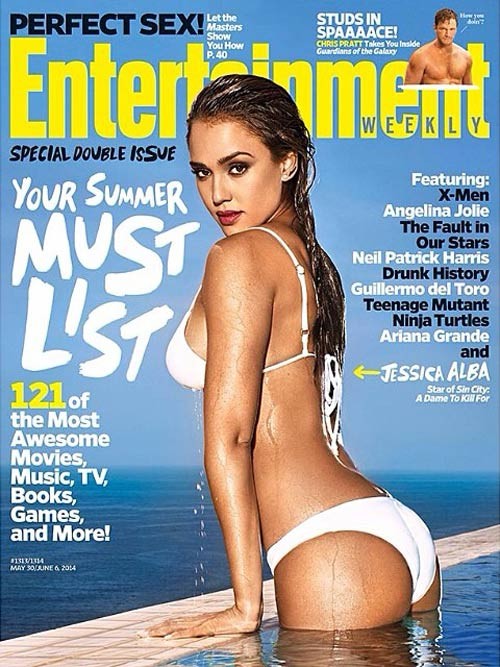 Jessica Alba is showing off her flawless bikini body on the cover of the new issue of Entertainment Weekly, the annual 'Summer Must List' issue.

Alba kicks off the summer movie season promoting her upcoming film Sin City: A Dame to Kill For, the long-awaited sequel to 2005's Sin City, and she told the magazine that revisiting character Nancy was a lot easier to handle than when she first played the role.

"I was such a deer in the headlights when I did the first one," Jessica said. "I was so green and just trying to take it all in. I have a fearlessness now that I didn't before."

Alba recently signed on as the new spokesperson for Zico coconut water.

"I was an early adopter!" she tells People magazine. "Water can get a bit boring. What's the alternative to just water?

"This tastes like a treat. My kids are obsessed (with the chocolate flavor). That's all they want. I've even brought it when we have a family dinner out. I'd rather them have that than (what) they have at the restaurant. It just feels better."

Check out more of Jessica in the new issue of EW.