Sexiest Celebrity Twitpics Of The Summer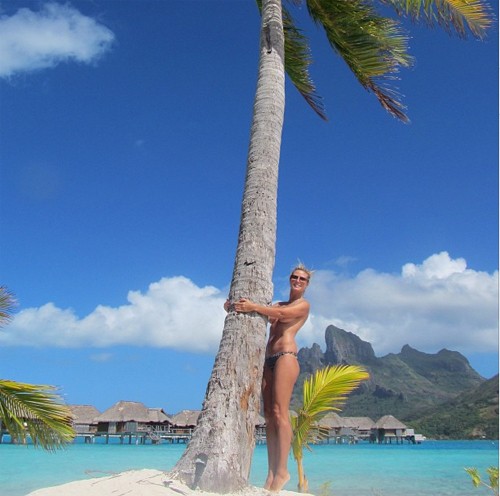 Who posted some of the most intoxicating swimsuit photos on Twitter this summer?

Model-turned-actress Kate Upton uploaded a selfie on Instagram while doing a swimsuit photo shoot in July.  She wore a white Beach Bunny bridal bikini designed by pal Chrissy Teigen and captioned the pic "Rough Life." Ooh la la!

Mariah Carey also got in on the action with a seductive collage of herself in Italy.  In June, the singer teased behind-the-scenes shots from her collaboration with R&B star Miguel. She wore a barely there black monokini, showing off a giant smile and toned abs.

Who wins for the steamiest swimsuit twitpic? Heidi Klum.  The "America's Got Talent" judge revealed a topless photo from Bora Bora in July. The former supermodel hugged a palm tree wearing just bikini bottoms and captioned the image, " Last day in paradise."
She later revealed that her mother was often the person who took the steamy shots.
Watch the video below and check out the photos on the following pages...