'Sex Tape' May Have Bombed Due To Its Title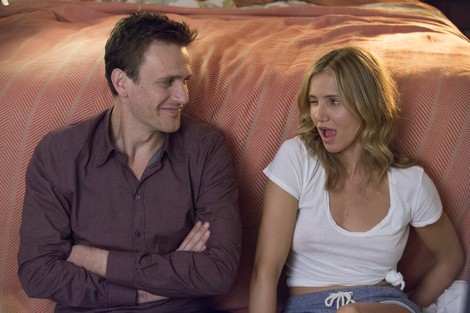 Not many people thought "Sex Tape" was very sexy. The romantic comedy made just $15 million at the box office this weekend, and movie executives believe the title was to blame.
According to the Hollywood Reporter, Sony distribution chief Rory Bruer explained: "We made a sweet, funny romantic comedy with stars that we love, but the title is a little confusing to some folks. There's definitely a sweetness to it, and we hope we end up being around for a long while. We also have a strong opportunity overseas."
The movie centers on Jay (Jason Segel) and Annie (Cameron Diaz), who after 10 years of marriage and two kids decide to spice up their sex lives by making a sex tape. Things go badly when the tape is leaked, and they have to get it back before it ruins their reputations.
"Sex Tape" cost an estimated $40 million to make, and the film's debut was one of the worst-performing opening weekends of Diaz's career -- but not her worst. "The Counselor" made just $7.8 million during its opening weekend in October 2013. 
Diaz's last film, "The Other Woman," made $24.7 million when it hit theaters in April. Her next project is "Annie," which opens in December.