Sex Tape Featuring 'Teen Mom' Star Farrah Abraham Being Shopped Around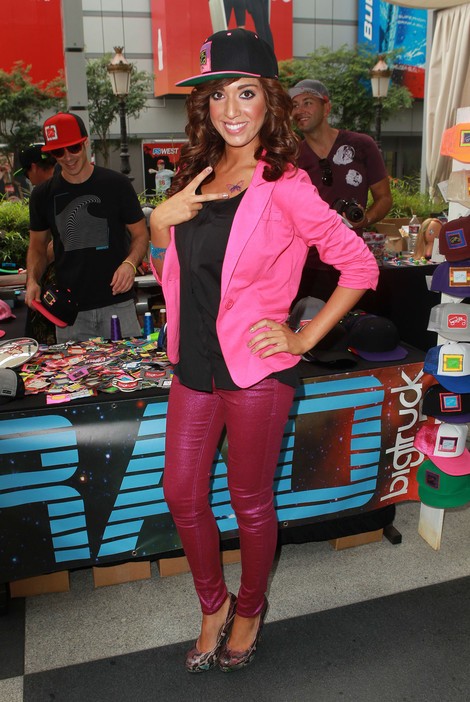 Rumor has it that Teen Mom star Farrah Abraham has a sex tape being shopped around, something she denied (or tried to, at least) on Sunday during a street interview with TMZ.com.

Abraham denied the existence of a tape, then spoke of it as if it did exist, and then said "if" she had a tape it's her "own personal stuff." She also threatened to get her lawyer involved because "there should be no tape."

But now porn star James Deen has come forward to not only confirm the tape's existence, but also to reveal that he's her on-screen partner. In fact, the video isn't something from her past that's just now getting out -- it was shot over the weekend and sounds more like a career move than just a saucy bedroom tape with an old flame that got leaked.

"Word travels fast," the well endowed star tells TMZ, "it isn't even edited yet. We shot it yesterday."

Deen was also asked if he and Abraham are dating, because the two of them were spotted on Sunday holding hands.

"Definitely not dating," he said. "Got tested [for STDs] together on Friday and then saw her on set. That is my only experience with the lady."

The tape reportedly features the 21-year-old single mom going at it with Deen for over 30 minutes.

Adult entertainment giant Vivid is reportedly working on acquiring the tape, and the company's president, Steve Hirsch, says he's seen it.

"It's amazing," he says, "...and I'm doing everything in my power to get the rights to put it out."