Sex Sold During Latin Night On Week 7 Of 'Dancing With The Stars'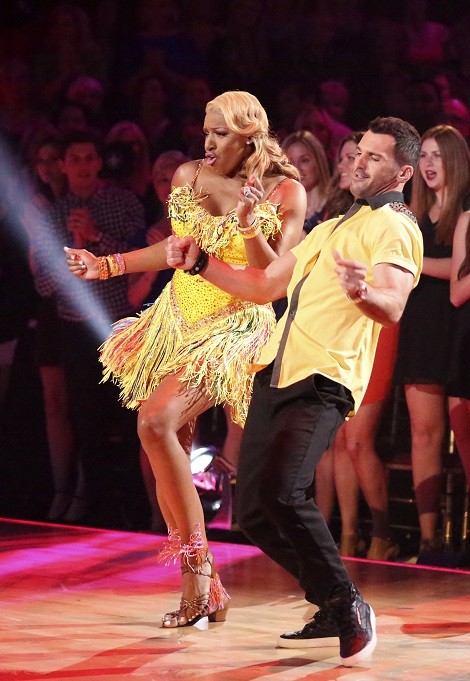 It was Latin Night for Week 7 of "DWTS" and as usual, several of your favorites shined as they shimmed, while others slowly slumped in their scores. Guest judge and performer Ricky Martin brought out the best in the performers, for who better to judge them on their moving and shaking then the king of the hips himself!  Also on board, were team dances for the first time this season. Amy injured her back during her rumba and was unable to perform in the team dance, making the filmed rehearsal the group dance to be judged on. Sadly, crowd favorite NeNe had to go home this evening but she wanted to dedicate her time on the show to all women in the world who face different challenges.
New Dance Round:
NeNe Leakes and Tony Dovolani
Dance:  Argentine Tango
Scores: 8, 8, 7, 8 = 31
NeNe was so happy that Tony decided to interject a little spice into their Argentine Tango. She loved the fact he added several male dancers for her to play off of. NeNe brought out her sassy side for the world to see and it was a joyful sight! Ricky was so thrilled to see NeNe showcase her sassy side. "I think before the music started you were getting into character and I appreciated that." Len loved her performance stating, "You came out and sold it!" Bruno laughed and yelled, "You got the part!" Finally, Carrie Ann told NeNe "The movements weren't sharp enough."