'Sex And The City' Star Cynthia Nixon Marries Longtime Girlfriend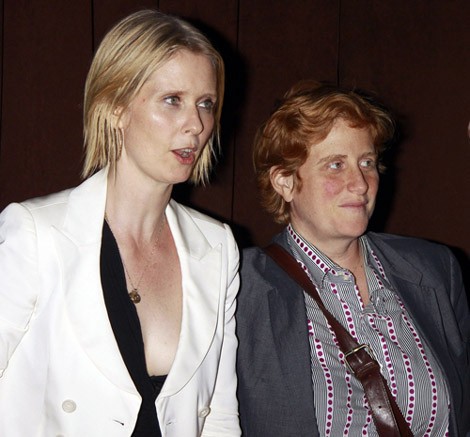 On Sunday, "Sex And The City" actress Cynthia Nixon wed her longterm partner Christine Marinoni in New York City. The couple exchanged vows at a Big Apple rally supporting same-sex marriage.
 
Nixon's spokesperson told People.com, "On May 27, 2012, Cynthia Nixon and her girlfriend, Christine Marinoni, were legally married in the state of New York."
 
The couple has been together since 2004 and announced their engagement three years ago. Marinoni, an education activist, gave birth to their son Max Ellington Nixon-Marinoni in 2001. Nixon has two children from her previous marriage to Danny Mozes.
In January, Nixon made headlines for claiming homosexuality is a choice in an interview with the New York Times Magazine. She said, "And for me, it is a choice. I understand that for many people it's not, but, for me, it's a choice, and you don't get to define my gayness for me."
She later clarified her remarks after backlash from the gay community.