'Sex And The City 2': Fail In The U.S., Fab In The U.K.

The "Sex And The City" girls can rely on their fans in the U.K. - their movie sequel has strutted to the top of the British box office, just days after failing to excite U.S. cinemagoers.

The highly-anticipated film failed to hit the top spot in America over the Memorial Day weekend, losing out to both "Shrek Forever After" and "Prince of Persia: The Sands of Time."

But Brit devotees of the hit TV series-turned-movie franchise flocked to catch the return of Carrie Bradshaw.

The sequel shot to the top of the box office with a $9.2 million opening weekend.

Dance movie "Streetdance 3D" fell to second place with takings of $2.7 million, while Jake Gyllenhaal's "Prince of Persia" debuted in third place with $2.4 million.

Russell Crowe's update of the "Robin Hood" story and Dwayne Johnson's new family comedy "Tooth Fairy" round out the new British top five.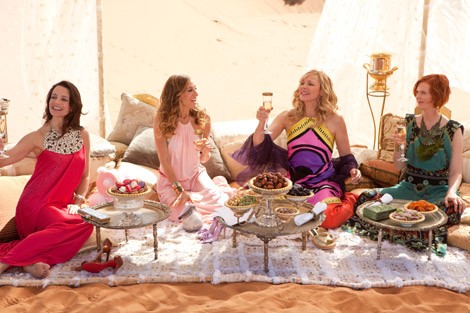 Click for more "Sex And The City" pictures: