Seventh Annual UNICEF Snowflake Ball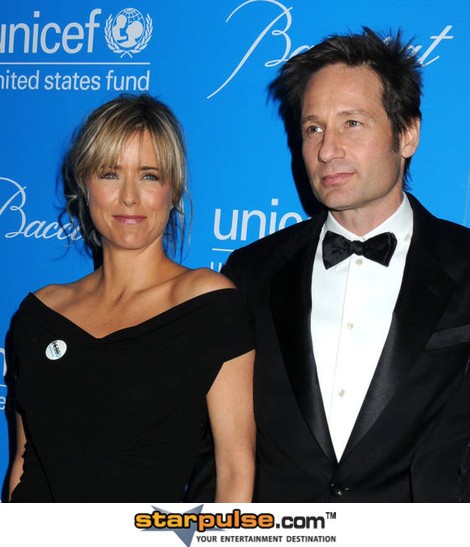 Recently celebrity supporters of the UNICEF which included Tea Leoni, Lauren Bush, Bryant Gumbel, Sean Ferrer, and HGTV designer Vern Yip gathered at New York City's Cipriani's 42nd Street to celebrate the seventh annual Snowflake Ball, in which the goal was to honor those who have contributed to UNICEF's mission to improve the lives of children around the world who are in need. The event also commemorated the lighting of the annual UNICEF Snowflake.
HGTV's Vern Yip who is UNICEF's newest ambassador, was also in charge of decorating the space for the gala, in which Yip mentioned that he choses to place 22,000 small lights in the ceiling to represent each child under the age of five who dies from a preventable disease each year.
Actress Tea Leoni, who is set to star in the 2011 film "Tower Heist", was appointed ambassador in past years, mentioned that both her and her father serve on the board, and that her biggest joy is being apart of the solution to help end the problems. One of the biggest problems Leoni strives to end is the AIDS epidemic affecting young children around the world.
Also at this year's Snowflake Ball UNICEF presented the Spirit of Compassion Award to Olivia Harrison. In a press release UNICEF stated about giving the award to Harrison, "We are proud to honor Olivia Harrison's commitment to child survival and UNICEF's mission to do whatever it takes to save the lives of children around the world. With the help of dedicated individuals like Olivia, UNICEF is closer to its mission of reaching a day when zero children die from preventable causes."
Guest at the gala were treated to performances by Fistful of Mercy and ELEW, and dined on cuisine made by Wolfgang Puck and UNICEF Ambassador Marcus Samuelsson, which included crab cakes with paprika aioli, chinois rack of lamb with cilantro mint vinaigrette and Cipriani Chocolate cake. A live auction led by Hugh Hildesley of Sotheby's also took place at the gala. At this year's gala the UNICEF raised over $2.4 million according to the UNICEF's website.