Seth Rogen Marries Longtime Girlfriend Lauren Miller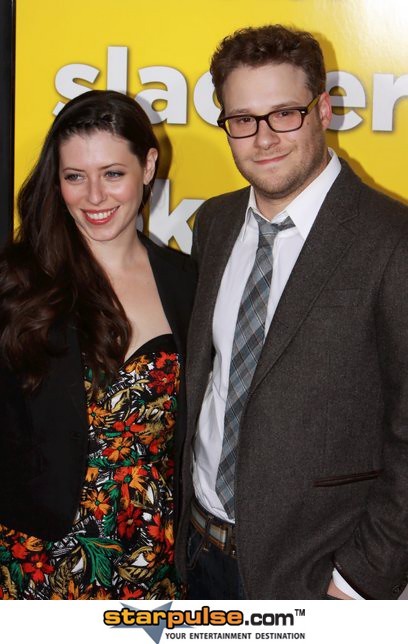 Seth Rogen got married over the weekend to longtime girlfriend and writer Lauren Miller, confirms Us Weekly. The 50/50 star celebrated the occasion with several friends from the Judd Apatow circle of comedians.
Guests to the Jewish wedding at Kunde Estate in Sonoma, California included Jonah Hill, Paul Rudd, Craig Robinson, Judd Apatow and wife Leslie Mann.
Seth Rogen shared the story of how he proposed on the first episode of Conan. Too anxious from keeping the secret from his girlfriend once he bought the ring (he described it as "holding onto a truckload of heroin" and expecting the feds to bust him), he blurted out his proposal - while his girlfriend was topless and changing in their bedroom!