Seth Rogen Calls Barbra Streisand Mom, Dumps Yvonne Strahovsky In 'My Mother's Curse'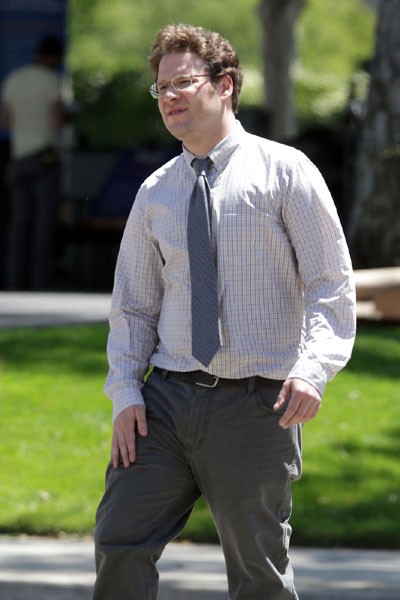 Seth Rogen has had many comedy costars: Steve Carell, Paul Rudd, Jonah Hill, James Franco. Next he has a true diva. Barbra Streisand plays his mother in My Mother's Curse. Not many people get to call Babs mom.
"I didn't call her that that often but it was great," Rogen said while promoting this week's new release 50/50 at the Toronto International Film Festival. "We actually worked very well together I think. It was a lot like Joe [Gordon-Levitt] in that she really was into being a comedy team. She really embraced the idea that it was a buddy comedy with a mother and son."
The duo goes on a road trip to sell his latest invention. You can imagine that leads to a lot of awkward situations. He explained, "We really worked on the scenes and how we could both be funny and interact and bicker with each other. There's a lot of bickering throughout the movie. It's a lot of us just getting annoyed with one another. So it was great. I had a great time working with her."
Rogen's love interest is played by Yvonne Strahovsky, who he dumps in the movie. That seems an unlikely turn of events too. "I know, that'll f*** you up, right?" Rogen joked. "See, that's why I have mother issues."
My Mother's Curse is due in theaters November 2012.