Seth Rogen And Zac Efron Battle It Out As 'Neighbors' (Watch The Trailer)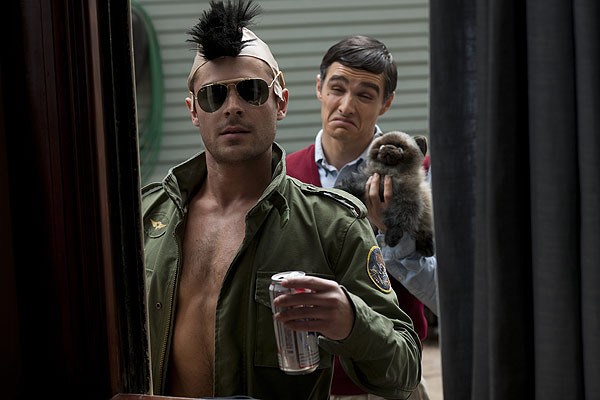 Seth Rogen and Zac Efron are set to do battle in Spring 2014 comedy Neighbors.

The new red band trailer for the film reveals that all-out war between the two, who play neighbors in a small college town.

Rogen and Rose Byrne play a young couple with a newborn baby living in a small town when a college fraternity, let by Efron, moves into the house next door.

Things look good at first, but when the rowdy parties at the frat house begin happening, Rogen declares war on his new neighbors.

"Neighbors", directed by Nick Stoller (Forgetting Sarah Marshall, Get Him to the Greek), opens in theaters everywhere May 9, 2014.

Check out the age-restricted trailer below (nsfw)....