Seth Meyers Announces Fred Armisen Will Lead His 'Late Night' House Band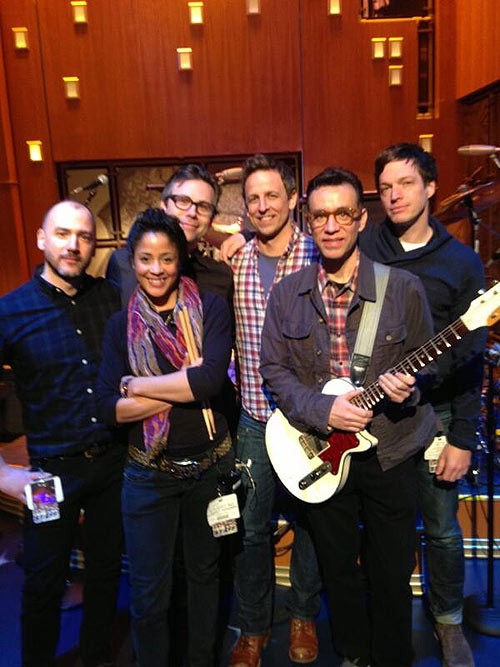 When Seth Meyers takes over as the new host of "Late Night" next week he'll be joined by fellow Saturday Night Live alum Fred Armisen, who will head up his house band.

Meyers is replacing host Jimmy Fallon, who takes up hosting duties of "The Tonight Show" from Jay Leno on Feb 17. Fallon will be bringing his house band, The Roots, with him, and Meyers announced on Monday that he's found his own studio band, the 8G Band -- named after studio where the show will be taped in New York City's Rockefeller Center.

"Here's the first photo of the new @LateNightSeth band!" Meyers tweeted on Monday with the hashtag #8GBand.

"Fred will curate and lead the band, and continue to run it even when he's off shooting Portlandia," Meyers added.

Armisen, 47, currently stars in IFC series Portlandia, which is a sketch comedy set and filmed in Portland, Oregon.