Seth MacFarlane: Unrestrained Humor, Self-Indulgent Routines Win At The Oscars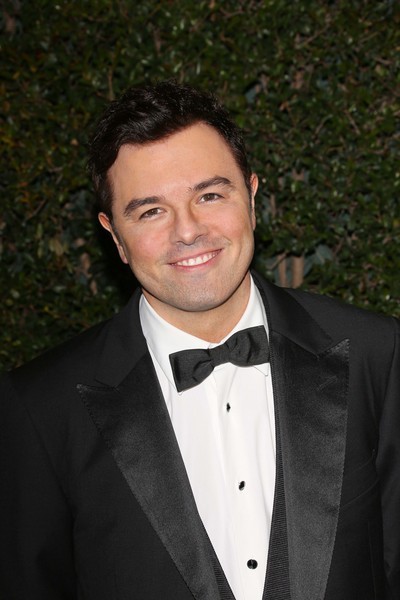 Seth MacFarlane defended his performance as Oscar host just as it began.
In his opening monologue, Seth was interrupted by William Shatner in full Captain Kirk regalia, who went back in time to warn him that he would be dragged through the coals for his sophomoric humor. In reality, that's just what critics are bashing Seth for today.
To be fair to Seth, he certainly held himself back from the more devastating humor he has shown in his animated series Family Guy, American Dad, and The Cleveland Show. The jokes that were like re-written for the show lacked punch coming from Seth's mouth. 
However, his best jokes are the ones that somehow got past the producers - like his snide shot at Chris Brown: "'Django' is a movie where a woman is subjected to violence, or as we call it, a Chris Brown and Rihanna date movie."
Like a true comedian Seth was also on point when he defended his jokes, such as the gasps generated by his Mel Gibson joke: "A lot of controversy on the multiple uses of the n-word in [Django Unchained]. I heard the screenplay is loosely based on Mel Gibson's voice mails." At the audience's reaction MacFarlane snapped, "Oh, you agree with him?"
He had a similar take when he said "I'd argue that the person who really got inside Lincolns' head was John Wilkes Booth." He grinned at the assortment of hushed gasps in the audience and said, "Oh, 150 years and it's still too soon, huh?"
MacFarlane's other high points came during his singing and dancing routines. Any fan of MacFarlane knows he loves to sing, especially numbers found in the 50s and 60s - and anything by Frank Sinatra. He brought this attitude when he had Charlize Theron and Channing Tatum performed a classic dancing routine at his behest, and later when he soft-shoed with Joseph Gordon-Levitt and Daniel Radcliffe. It was the sort of self-indulgence one would expect at The Oscars.
What did you think of MacFarlane's hosting performance?