Seth MacFarlane: No Way Will I Host The Oscars Again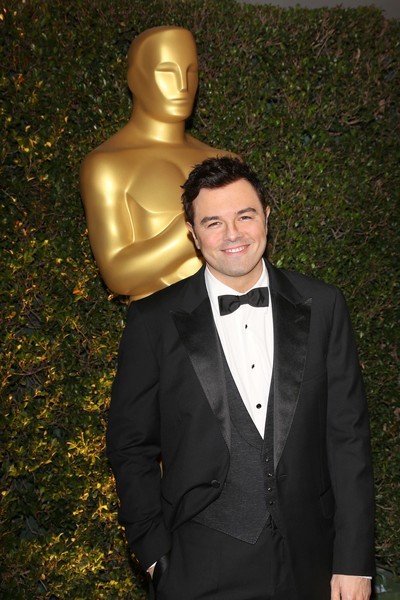 The Academy Award producers should start looking for a new host now, because Seth MacFarlane isn't coming back.
This morning, Seth was asked by a follower on Twitter: "Would you host the #Oscars again if asked?" The Family Guy creator replied, "No way. Lotta fun to have done it, though."
During the telecast MacFarlane joked that he would be one of the worst Oscar hosts in history. He brought out William Shatner, playing Captain Kirk from Star Trek. Shatner told MacFarlane that went back in time to warn him about his off-color jokes. He then offered up video of said jokes, including a show-stopping musical number about the actresses that have bared their breasts on film. 
In reality, MacFarlane has received criticism for his digs at celebrities and perceived slights against women. In particular, his joke about Beasts of the Southern Wild actress Quvenzhané Wallis would be too old in 16 years (when she would be 25) for George Clooney drew the ire of many women. They also disliked his jab at women "getting the flu" to squeeze into their dresses.
Despite not having another Oscars gig, Seth has plenty on his table: He continues to work on Family Guy, American Dad, The Cleveland Show, and will be starting new series Cosmos: A Space-Time Odyssey. That's right, a new series continuing Carl Sagan's famous show.