Seth MacFarlane & Emilia Clarke Break Up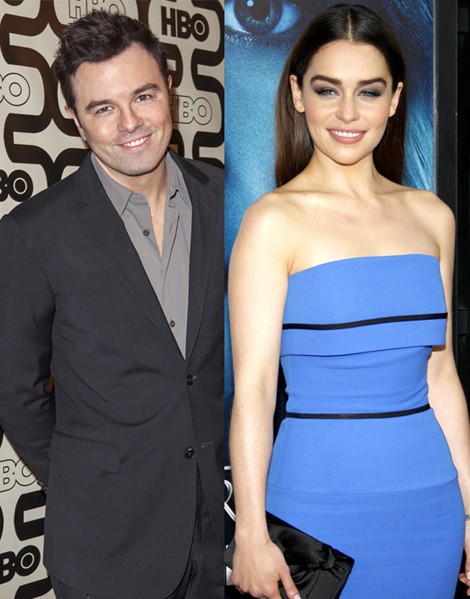 "Family Guy" creator Seth MacFarlane and "Game Of Thrones" actress Emilia Clarke have split up, according to a new report.
The couple began dating last year and went public with their relationship at an Emmy Awards afterparty in Los Angeles in September.
The pair broke up because of different schedules and distance.
A source told EOnline.com: "They are no longer dating. It was really a location challenge. She has been in Europe shooting Game of Thrones and he is based in California, so it was hard to make it work... They have remained friends."
The multi-talented MacFarlane hosted the Academy Awards in February and also helms "The Cleveland Show" and "American Dad!" He is also working on the films "Ted 2" and "A Million Ways To Die In The West."
Clarke's HBO series debuts its third season later this month. She stars in the upcoming film "Dom Hemingway" opposite Jude Law about a safe-cracker who after serving 12 years in prison looks to collect what he's owed.