Seth Laderman Takes Us Inside The Nerdist Channel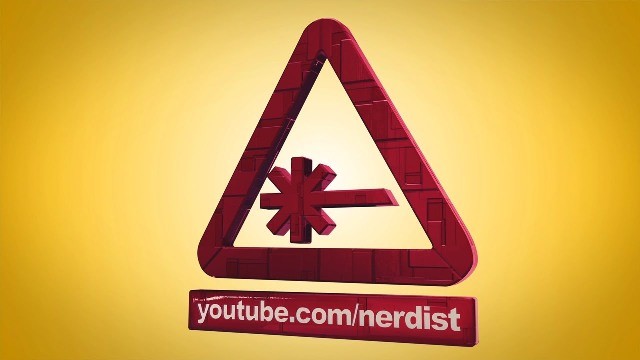 How is The Nerdist Channel so jam-packed with fun, unique videos? BFTV recently chatted with TNC's head of programming, Seth Laderman, to get some insight into the web channel that brings us the likes of Math Bites with Danica McKellar, CM Punk's Grammar Slam, and COPS: Skyrim.
What exactly does it mean to be the head of programming? "People will come and pitch us ideas and want to develop ideas for us. I take part in the first meetings, trying to decide whether or not this is something that will be able to live on Nerdist," Seth explained. "After that, I will communicate with Chris Hardwick, who typically has the final say in any type of creative aspect."
He's not the executive who sits behind the desk; rather Seth functions as a jack of all trades, helping wherever he can to further projects. "I work with [content creators] on budgeting, I work with them on scheduling, I work with them on production. I also kind of work as our accountant, I also kind of work as our HR [director]," he continued, adding that he's surrounded by a great staff and production crew. "I do a lot, but I don't want to take away from what everyone else does!"
The result of hands-on efforts from the entire Nerdist crew has been a slate of great material you can't find anywhere else. Asked to name the highlights, Seth told us, "There's a few things. Puppet Dreams with Neil Patrick Harris was great. We brought in a really well-known celebrity, we did something on a cost-effective budget, and the production value turned out really well.
"Cosplay Confidential, we go around and we follow these cosplayers and we document the process of building their costume, the experience that they have on these [convention] floors. That's our audience. It's the passionate person who really is involved in this," he continued. "And then Nerdist News, this is something we've been trying to develop for about a year now, until we were able to talk to Jessica [Chobot] and realize that she was the perfect person for it. I personally think the show's turned out great."
You can nerd out with an episode of Neil's Puppet Dreams, guest-starring the much-beloved Nathan Fillion, below. Nerdist has also hosted programming from the likes of Danica McKellar, CM Punk and "Weird Al" Yankovic, just to name a few.
Unlike your traditional TV network, Nerdist doesn't have Nielsen ratings or ad revenue to decide what shows stay and which ones go. We asked Seth how he makes those all-important decisions for a web network. "There's a couple things," he explained. "You have social media, you have the views, you have a subscriber base. Sometimes a show might not do as well as another show, but it's something that we're passionate about and we know our audience really loves, so we'll pick it up and do more of it.
"YouTube has a bit more of a younger audience. A lot of the content that we put out there is for an older audience. We don't have the illusion to think that we could be as huge as some of these other channels on YouTube," he continued. "But we have found a great audience, a loyal audience. It's a mixture of how well does the video do, and is it something that our core audience really enjoys."
So, let's recap: your boss is Chris Hardwick, and you're working with the likes of "Weird Al" and Jessica Chobot. Pretty cool gig, right? What's the best part about working for the Nerdist brand? "Honestly, the passion of the people who work with us and the passion of our audience," Seth told us. "Everyone who works for Nerdist does so not for the money and not for the recognition, but because they love the brand.
"Chris is such a great person to work for. He gives us the time of day, he treats everybody well, and he goes out of his way to make sure everybody here feels included," he continued. "Just having the ability to work with these people at any given day, it's just really rewarding."
Now with the successful launch of The Nerdist Channel, Seth is looking toward the future of not just TNC, but the entire Nerdist brand.  He's excited to pursue the idea of "Nerdist Industries as just a production company," he said. "We've produced a couple reality shows. We produced Geek Week for YouTube. We've done a couple of live shows for BBC America. We're turning into a full-fledged production company." Given the fantastic content TNC has already put out on the Web, we can't wait to see what Seth and the folks at Nerdist will do next.
You can tune in to The Nerdist Channel on YouTube (youtube.com/nerdist) and find out more about the Nerdist brand at the company's website (nerdist.com).
(c)2014 Brittany Frederick. Appears at Starpulse with permission. All rights reserved. No reproduction permitted. Visit my official website and follow me on Twitter at @tvbrittanyf.