'Sesame Street' Spoofs Old Spice Guy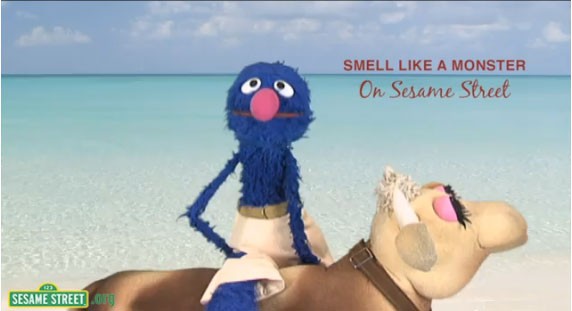 Sesame Street has spoofed the Emmy-winning Old Spice commercial featuring "Old Spice Guy" Isaiah Mustafa with one of their own starring Grover.
The real commercial premiered during the Super Bowl, and has received over 21 million hits on YouTube since it was posted. Mustafa has gone on to star in subsequent ads both online and on TV. He has also been cast in the Jennifer Aniston movie Horrible Bosses. Maybe an appearance on Sesame Street is in the future?
While Grover's ad didn't go as perfectly as the original (much to our amusement), it will no doubt draw as much attention as the last clip Sesame Street got attention for: Katy Perry's guest spot.