'Sesame Street' Composer Pleads Not Guilty To Child Porn Charges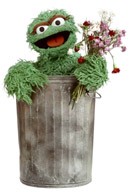 A Grammy Award-winning Sesame Street composer has pleaded not guilty to allegations he handcuffed and photographed a naked four-year-old girl.

Fernando Rivas, 59, was arrested in April following a raid by FBI agents on his South Carolina home.

According to court documents, the authorities discovered a collection of explicit images depicting a nude, young child "restrained in handcuffs and other bondage-type devices."

Rivas was charged with federal counts of making and distributing child pornography and he appeared in court on Monday to protest his innocence, despite the police report stating that he had admitted to taking the pictures and emailing them to two other men.

He posted $300,000 bail and was ordered to remain on house arrest.