Seriously, Why Cancel The Mexico Trip? (Links & Stuff)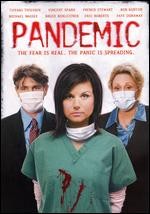 Check out some of the best links and viral videos found around the web today. And be sure to visit our
On the Web
section where we're constantly adding interesting links all the time.
YOU can even add links to stuff you find out there now, like interesting articles, cool YouTube videos, strange news, interesting photo galleries, and, well, just about anything!
Carrie Fisher roasts George Lucas (a few years old, but funny):

6 Famous Characters You Didn't Know Were Shameless Rip Offs
- Cracked
Spoof video: In An Apatow World
- College Humor
Is Miranda Cosgrove the Next Miley Cyrus?
- NY Mag
Steven Soderbergh heard of Sasha Grey in "LA Times article"....Riiiggghhhttt
- Time Out New York
Video: 1976 Swine Flu Propaganda
- YouTube
Today's shocking news: Heidi Montag considering Playboy offer
- Daily Stab
Mary-Kate Olsen, or Ozzy Osbourne?
- Yeeeah
Nielsen data shows that people try Twitter for a month, still say WTF, and then leave
- PC World
Pics of Heidi & Spencer on their honeymoon in Swine Flu-land
- Egotastic!
Megan Fox looks like Kate Beckinsale now, but twice as hot. If that's even possible!
- On 205th
Mariah Carey: the fresh queen of Bel-Air
- Celebrity Odor
Pamela Anderson looks like an old stripper
- Celebridiot
MLB Network's Matt Vasgersian apparently thinks all black people look like Donovan McNabb:



Like what you see? There's lots more of this stuff in Starpulse's
On the Web page!
And don't forget to bookmark the
On the Web
page and check back often for some of the hottest, funniest, interestingest and craziest stuff on the web!
What do you think of these links? Interesting? Funny? Sexy? Stupid? Post your comments below!
And head over to our
On the Web section
to submit stuff that you've found and want to share!