Sergio George Brings Salsa Music To The Mainstream With 'Salsa Giants'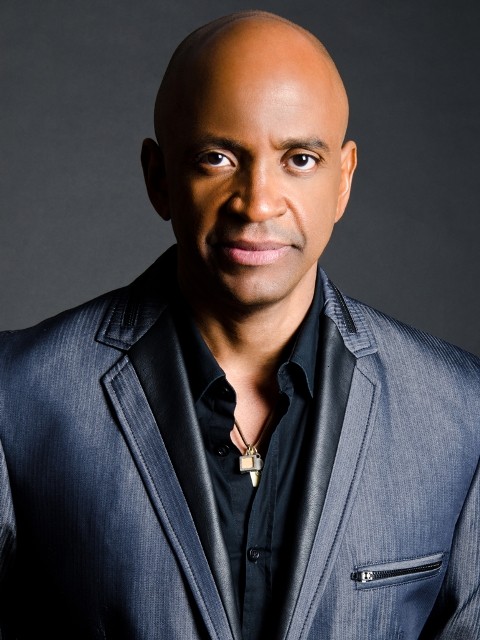 Imagine putting together a dream team of the best in your field. That's what Latin Grammy winner Sergio George did when he assembled the Salsa Giants - a group of legends in salsa music, including Marc Anthony, Oscar De Leon and Nora - for a one-of-a-kind tour, CD and DVD. BFTV recently had the chance to sit down with Sergio and ask him about the creation of and purpose behind this Latin supergroup.
"I would say to get people on the phone, it took about a week. Some had shows, some were in the middle of a tour that had to move some dates around," Sergio explained. But the assembled artists were committed to the project: "They wanted to do this. They saw the importance of getting this thing done. They did what they do to get it done. It took awhile. But things that are worthwhile aren't easy."
"I was looking at people that I've personally worked with," he continued. "I've worked with virtually evethybody and then also pulling in a couple others that I wanted to work with that I never did, like Charlie [Zaa] and Willy [Chirino]. Thankfully, these guys are still the biggest."
Sergio is a major name in the genre himself, having earned two Latin Grammys for Producer of the Year, and with more than three decades of experience, during which he's worked with everyone from Jennifer Lopez to Tito Puente. With a life in the business, what would he consider his own biggest accomplishment? "I always say I'm most proud of the Celia Cruz record, her last record [Regalo del Alma]," he said. "Really, the main reason is a personal reason.
"The woman, she had terminal cancer and she knew she was gonna die at any moment, any month. And I knew this. That was an emotional record to produce knowing that the person is going to die. That was a bizarre record to work on. I didn't know if she was going to show up at the studio on any given moment. The will to win and to fight to get this record done that this woman had was something I'll cherish for the rest of my life."
That story is but one of many in the rich history of salsa music and its performers, and Sergio hopes to open that world up to a more mainstream audience with the Salsa Giants project. "We want them to go in pretty much clean slate and listen and enjoy the artistry. They're going to just enjoy the artistry of these people," he explained, adding that the goal is to "show the public what this is and the camaraderie that exists in that particular show is real. I want to make sure people really get it."
Here's a trailer for Salsa Giants.
Whether you're interested in salsa music or have never heard of it, this coming together of artists is an opportunity for enthusiasts everywhere to take in the passion and hard work of people who've devoted their lives to the art of music. That includes Sergio, who although he's worked with so many people on so many records and has now created this collective of stars, still feels like there's work to be done.
"I don't consider myself a success," he revealed. "Let others say that, that's fine and I appreciate it. I just keep striving for bigger and better global reach for what I do. I always want to seem like I just started yesterday.
"Don't do things for the money. Think about the music, think about the artistry, think about leaving a musical legacy," he continued. "Do the best you can every single day."
Yet he also knows that with this album, DVD and tour, he's brought into the world something truly significant. "Salsa Giants, basically, it's an important record for history," Sergio told us. "Some of these guys are much older. You'll never see this recording again. This is a once in a lifetime record and event."
You can get your copy of the Salsa Giants CD and DVD by clicking here. More information about the group - including their upcoming tour - can be found at their official website (salsagiants.com).
(c)2013 Brittany Frederick. Appears at Starpulse with permission. All rights reserved. No reproduction permitted. Visit my official website and follow me on Twitter at @tvbrittanyf.