Serena Williams Shows Off Her Six-Pack Abs In A Bikini On Miami Beach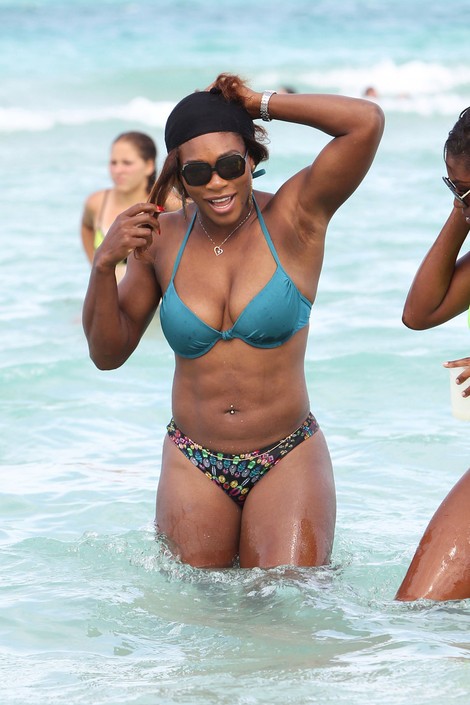 Serena Williams hit Miami Beach with some friends earlier this week, showing off her rock hard abs and serious muscles in a blue bikini top and patterned bottoms.

Serena is featured in the May issue of Fitness magazine, revealing that it took a while to get used to her figure, but it was the support she got from her peers that finally made her comfortable.

"When I was young I thought I should be built more like an athlete -- long and lean -- not with a womanly figure," she says. "But then people my age started coming up to me and saying, 'I love you because of the way you look.' That was really motivating.

"So I learned to be proud of my curves and embrace my large boobs. It's all about loving who you are and realizing that you're beautiful."

Despite being built like a brick you-know-what, Serena says she occasionally struggles to stay fit.

"I love Southern food," she explains. "I don't try to eat healthy when I'm in South Carolina for the Family Circle Cup tournament. I eat shrimp and grits with butter on top, fried chicken, and, oh, do I eat the fried hush puppies! And the banana pudding — mmm, mmm, mmm!

"I let myself go that whole week and then another week after that."

Check out the tennis star's full interview in the May Fitness and at Fitnessmagazine.com.