Serena Williams & Kim Kardashian Are Buxom, Bodacious And Bootylicious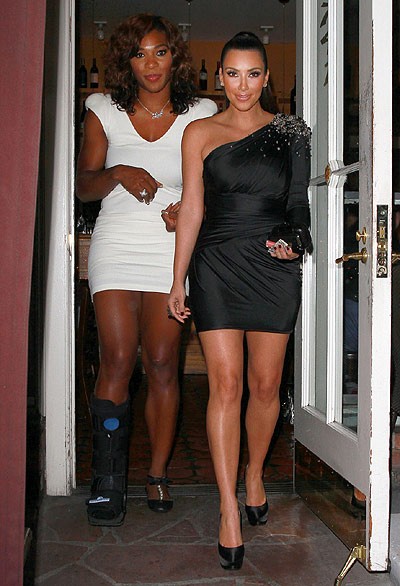 Kim Kardashian and Serena Williams dined out together at Il Sole restaurant in West Hollywood on Sunday. The two celebs both looked sexy in tight black and white dresses. Kim wore a black one-sleeved dress with an embellished shoulder, while the tennis ace opted for a simple white v-neck dress.

Serena, who is still recovering from an injured foot, still had the cast on her leg.

The two bootylicious ladies are both included in the "The Big Butt Book" alongside other curvaceous stars.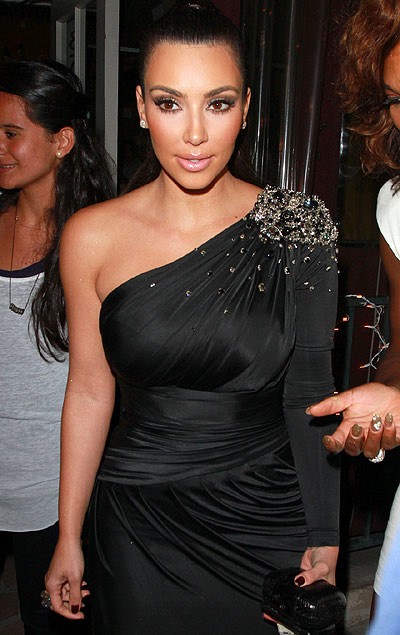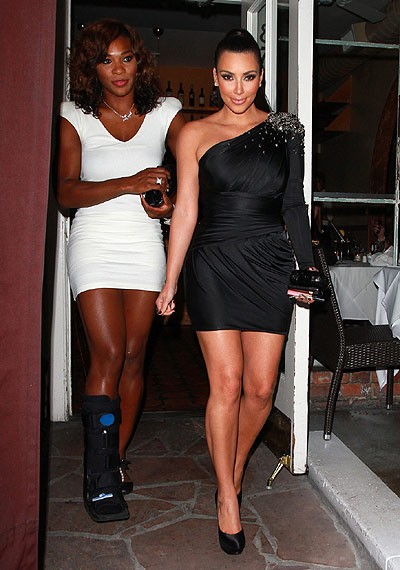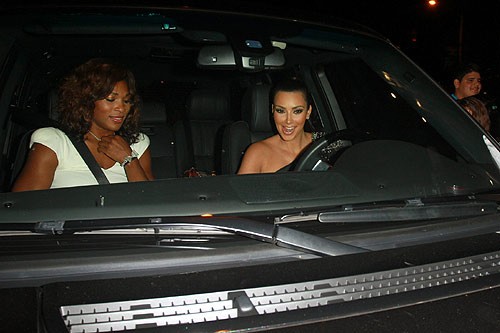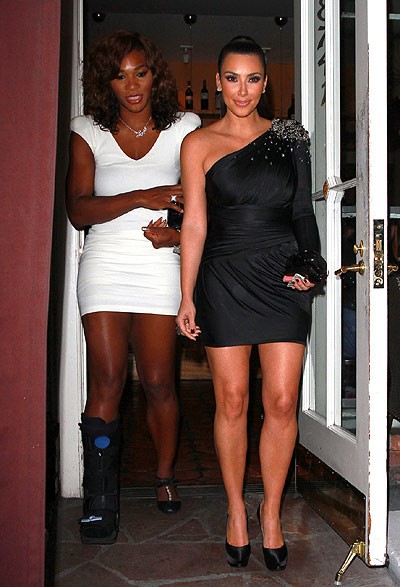 More: Celeb Photo Features | Fashion Photo Features
Click for more great Kim Kardashian pictures: