Serena Williams: 'I Have Big Boobs & This Massive Butt'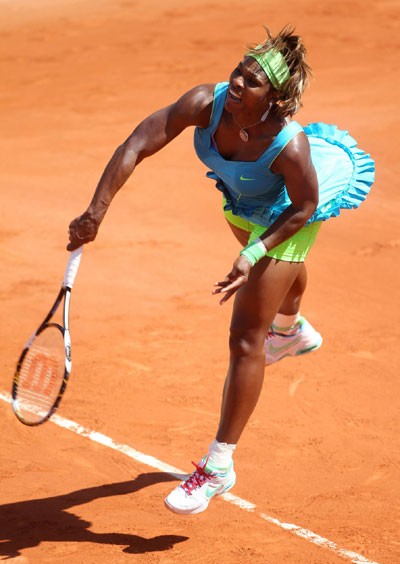 Voluptuous tennis champ Serena Williams spent years envying her sister Venus' svelte figure.

She explains, "I'm super-curvy. I have big boobs and this massive butt. (Venus is) tall and she's like a model and she fits everything.
"I was growing up, wanting to be her, wanting to look like her, and I was always fitting in her clothes, but then one day I couldn't. I was 23 when I realized that I wasn't Venus. She's totally different." 
Earlier this month rapper/actor Common put an end to speculation about his relationship with Williams, declaring himself "definitely" single.
See more photos of Serena here!